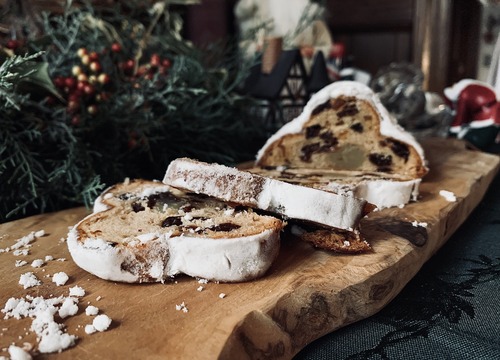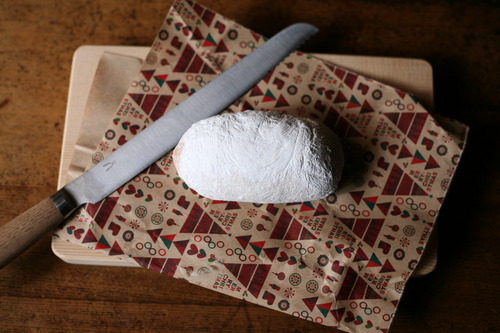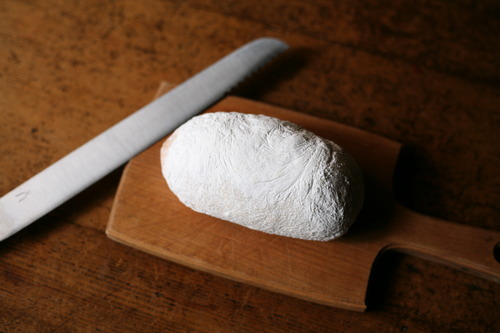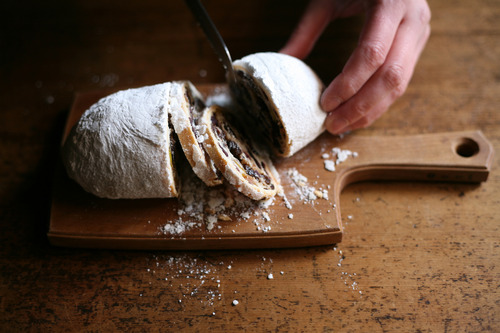 [Christmas Sweets, Stollen]
Stollen is a traditional German pastry that is eaten during the Christmas season. In Japan, as Christmas approaches, you will see more and more of them in bakeries and pastry stores.
In Germany, the four weeks before Christmas is called Advent, and it is a particularly important and joyful period of the year for the German people. Stollen is eaten little by little with family and friends over the four weeks of Advent.
A typical stollen has dried fruits, nuts and rum kneaded into the dough, and when it is baked, it is dipped in butter and finally coated with powdered sugar to make it pure white. Because of its appearance, it is said to resemble the infant Jesus Christ wrapped in a white wrapping.
One of the appealing aspects of this product is that it matures and becomes more flavorful as time goes by.
When you cut a stollen into pieces, it is convenient to use the Tadafusa's Bread Knife. It is very easy to cut even a heavy item like stollen. Please give it a try.
Tadafusa's Three Basic Knives
https://www.shokunin.com/en/tadafusa/houchou.html
Tadafusa's Cutting Board
https://www.shokunin.com/en/tadafusa/manaita.html
Azmaya's Cheese Board S
https://www.shokunin.com/en/azmaya/cheeseboard.html
References
https://japan.diplo.de/ja-ja/themen/kultur/advent/915158
https://japan.diplo.de/ja-ja/themen/kultur/suessigkeiten/893932
https://doitsucenter.com/kuchen