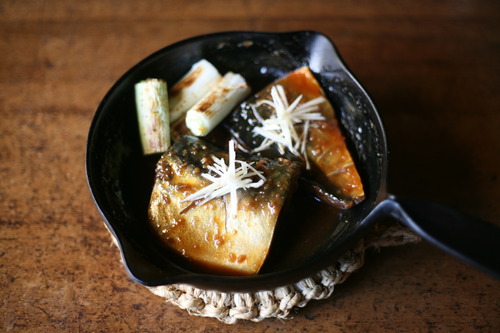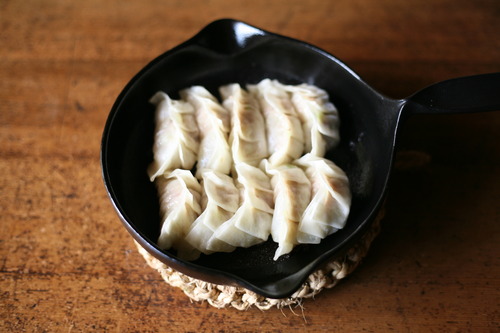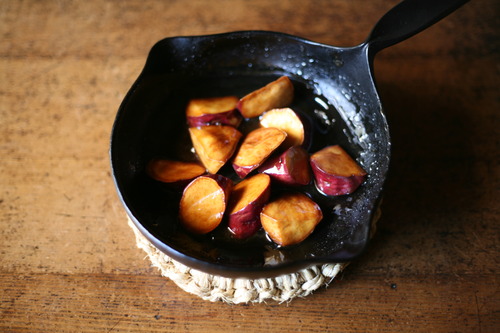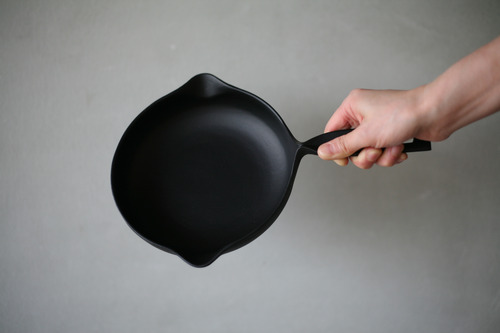 [Rikucho Ogasawara's Frying Pan - Three Functions in One]
This frying pan is one size larger than the long-time popular "Mini Pan." Like the Mini Pan, it is a masterpiece left behind by cast iron artist Rikucho Ogasawara.
A small frying pan that can conveniently do three things: bake, fry, and simmer, making it the perfect size for one or two people. It's great for baking dumplings, frying a small amount of fried food, and even for stewing, which is a great winter dish.
We used mackerel, which is in season right now, to make a classic Japanese dish, "simmered mackerel with miso." The broth boiled down in a frying pan goes well with the fluffy mackerel and makes for a great white rice dish.
Normally, you would transfer the food to a bowl, but if you serve it hot from the pan, it will surely make a gorgeous and enjoyable dining experience. It is also recommended as a gift for those who are starting a new life.
Rikucho Ogasawara's Frying Pan
https://www.shokunin.com/en/rikucho/fryingpan.html