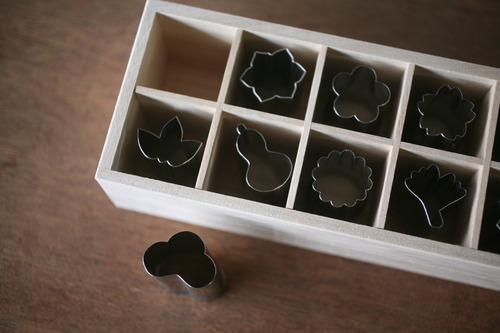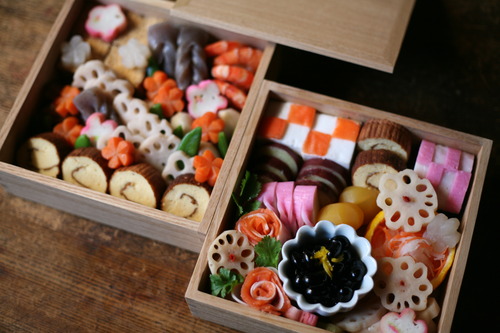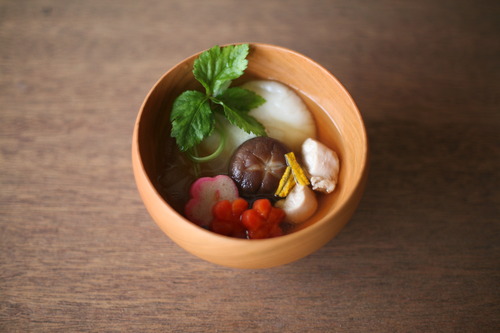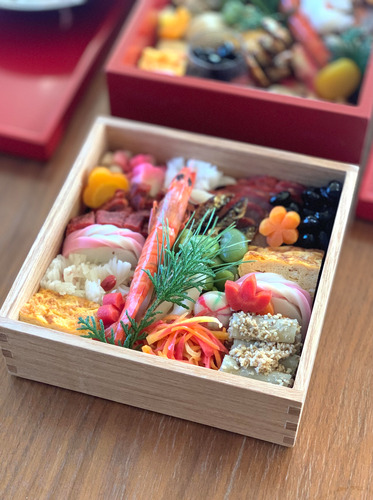 [Osechi and Set of 12 Seasonal Cutting Dies]
It's almost the New Year. We're sure many of you will be welcoming the New Year 2022 at home. This year, why don't you take the initiative and prepare for the New Year a little earlier?
Carrots and daikon plucked in the shape of plums and cherry blossoms make osechi and ozoni look much more New Year's-like. The auspicious shapes such as pine, bamboo, gourd, and open fan also add color to the dishes for the special occasion of the New Year.
Kiya's Set of 12 Seasonal Cutting Dies is made by skilled artisans, and includes strong and durable die-cutting tools that symbolize the 12 months of the year in a paulownia box. It is a useful item that can be used throughout the year to add a sense of seasonality to your lunches and dishes.
For the osechi box, we used Matsuya Shikkiten's Shirakinuri Lunch Box, which has a natural look and feel. A stacked box that looks great in both Japanese and Western settings, this is a great product that can be used for a wide range of occasions from everyday use to special occasions.
Both are currently in stock, so please consider them before the end of the year.
Kiya's Set of 12 Seasonal Cutting Dies
https://www.shokunin.com/en/kiya/nukigata.html
Matsuya Shikkiten's Shirakinuri Lunch Box
https://www.shokunin.com/en/matsuya/
Sonobe Sangyo's Meibokuwan Cherry L
https://www.shokunin.com/en/sonobe/wan.html