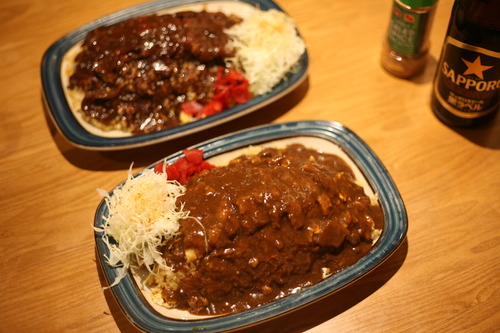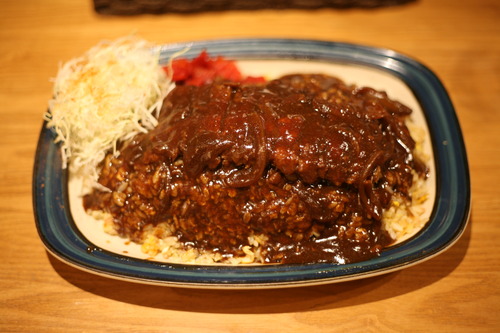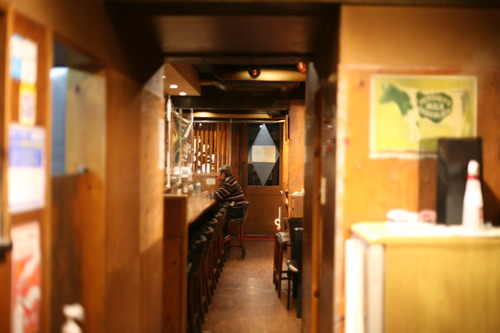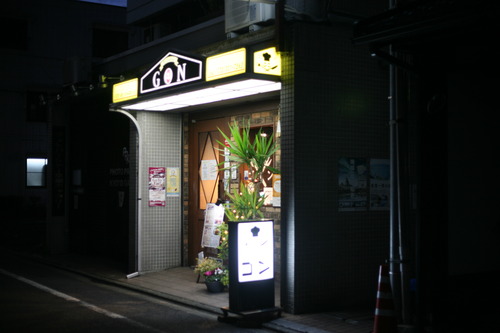 [Kitchen Gon's Pinerice]
Pinerice is a famous Western-style one-plate meal in Kyoto. This is the well-known signature dish of Kitchen Gon, which was founded in 1970 by Yoshihiko Gondo in Nishijin, Kamigyo-ku. Mr. Gondo, who was trained in the U.S., wanted to make Western food, which was expensive at the time, more affordable and tasty, so he invented "Pinerice," a hearty trinity of fried rice, pork cutlet, and curry sauce. The word "pine" comes from a Frenchman who told him during his training to make his cutlets smaller and smaller (fine, fine), which sounded to him like "pine, pine."
Living in Kyoto, we can't stop eating this famous Pinerice. At dusk in early winter, when the days are fast approaching, we went out for a little early dinner. The interior of the restaurant is reminiscent of an old-fashioned Western-style restaurant with a relaxed atmosphere, and you can hear people ordering Pinerice one after another.
The classic Pinerice is a style of fried rice and pork cutlet with curry sauce or demi-glace sauce. Additional topping or large portions are available for an additional charge. The simple fried rice with onions, ham, and eggs is parched and exquisite whether eaten by itself or tossed with sauce. When you put fried rice, sauce, and even pork cutlet together on a spoon and take a bite, it is truly a luxurious "trinity." This is a restaurant where your dream of eating all your favorite things together will come true.
The Kitchen Gon Nishijin branch is about a 20-minute walk from our Imadegawa Showroom, and a short distance away are the world heritage site of Nijo Castle and other tourist attractions. If you get hungry while walking around the city, be sure to stop by for a bite to eat.
*The photo in the foreground is a large serving of Pinerice with curry sauce, and the photo in the background is a large serving of Pinerice with demi-glace sauce, each priced at 900 yen including tax (as of my visit on December 4, 2021).
Kitchen Gon Nishijin
https://g.page/kitchen-gon-nishijin
Imadegawa Showroom (Open from 14:00-17:00 on Tuesday, Wednesday, and Thursday)
https://www.shokunin.com/en/showroom/imadegawa.html
References
https://kitchen-gon.com/foodmenu/
https://kitchen-gon.co.jp/history.html
https://www.hotpepper.jp/mesitsu/entry/yoko-nagao/16-00081