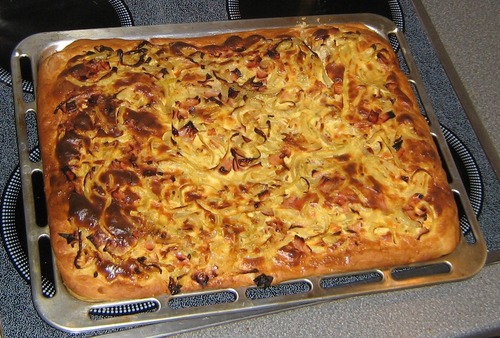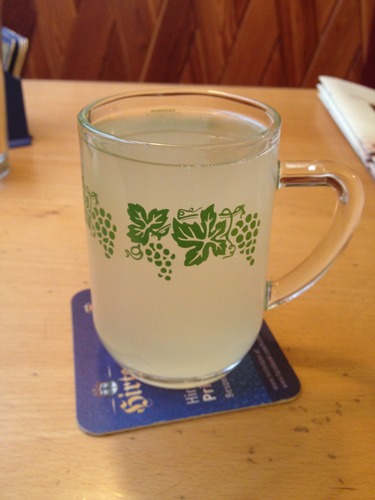 Oktoberfest is a festival held in Munich, Germany, which is famous for its beer, but its history goes back more than 200 years, and Oktoberfest is now held in cities all over the world.
A German festival with a longer history than Oktoberfest is the Zwiebelmarkt, held in Weimar. Translated as the "Onion Market," the festival, which began in 1653, attracts 360,000 visitors from all over Germany, filling the normally quiet city of Weimar with people and stalls. Another highlight of the festival is that you can buy a lot of onion goods that you don't usually see, such as decorations with onions and garlic woven into them, onion headband, and even dolls.
The specialty dish served here is Zwiebelkuchen. It looks like a quiche with a large amount of onions, and is famous locally as a dish to be eaten with Federweisser, a grape foam before it becomes wine.
Rikucho Ogasawara's Mini Pan can be used over an open flame, in the oven, or in a toaster oven due to their small size, and are recommended for small quiches. If you have a large number of people, you can try baking with Noda Horo's Rectangle Shallow. Zwiebelkuchen has an appealing sweetness from slow-cooked onions. Please enjoy it with a glass of wine.
Rikucho Ogasawara's Mini Pan
https://www.shokunin.com/en/rikucho/minipan.html
Noda Horo's Rectangle Shallow
https://www.shokunin.com/en/noda/
References
https://tokuhain.arukikata.co.jp/weimar/2018/09/post_15.html
https://chefgohan.gnavi.co.jp/detail/5015/
 (Recipe)