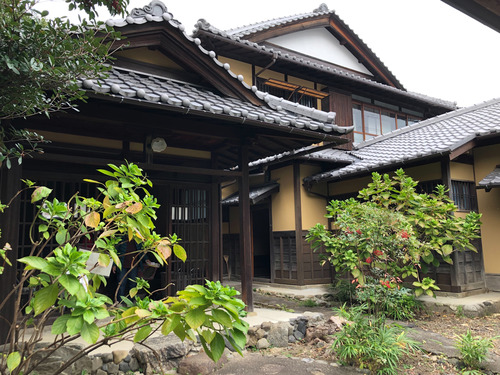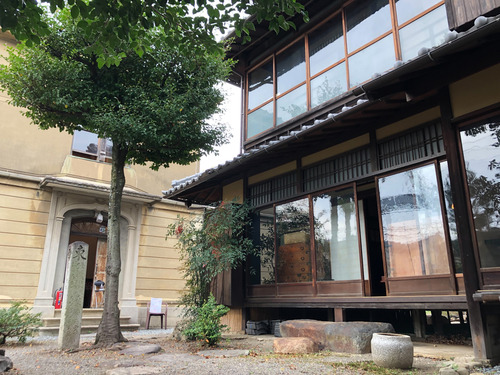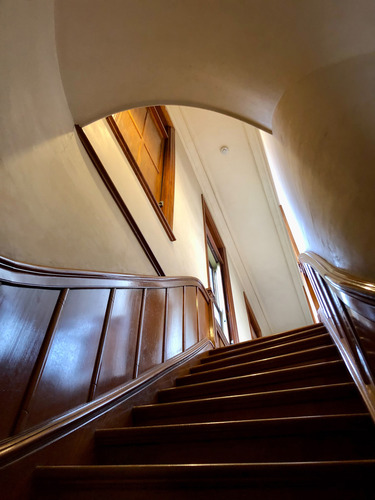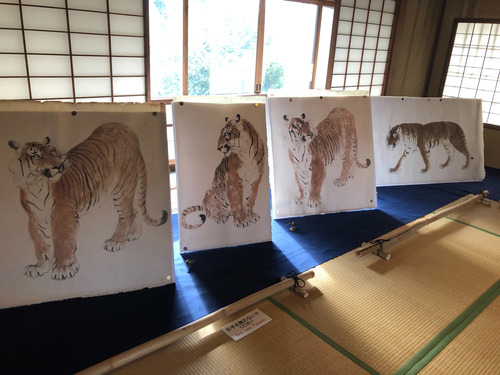 In Kinugasa, Kita-ku, Kyoto, there is the Okoku Bunko, the former residence of Konoshima Okoku, a Japanese-style painter active from the end of the Meiji period to the early Showa period. Here, you can see more than thousands of artifacts from Okoku's collection, including calligraphy, paintings, poetry, and books from the Middle Ages to the modern era, as well as works and studies for practice. The place consists of three buildings: a Japanese-style building where Okoku lived, a Western-style building used for exhibition and reception rooms, and a painting room used for creating paintings and teaching his students. All are registered as national tangible cultural properties and registered cultural properties by the government and the city of Kyoto.
Konoshima Okoku was born in a merchant's house in Sanjo Muromachi, Nakagyo-ku, Kyoto in 1877. At the age of 16, he entered the painting school of Imao Keinen, a Japanese-style painter who was a major figure in the Kyoto art world at the time. In the tradition of the Maruyama-Shijo School, he made thorough sketches and left a series of large paintings, mainly of animals, in his early years. Since the opening of the Kyoto City Zoo in 1903, he has been going to the zoo to sketch, and the zoo even gave him an annual passport. At the same time, he studied Chinese poetry under the Confucian physician Yamamoto Keigu, so he was well versed in historical events and facts, and expanded his painting style to include portraits and landscapes.
When the Bunten exhibition was established in 1907, he won prizes in consecutive years from the first to the sixth, and became the favorite of the Bunten exhibition, splitting the popularity of the Kyoto art world with Takeuchi Seiho. At the same time, however, he was subjected to harsh criticism, including a scathing review by Natsume Soseki of his sixth prize-winning work, "Cold Moon," but Okoku remained silent and deepened his own world.
Since Okoku moved his residence to this area, Kaneshima Keika, Yamaguchi Kayo, Ono Chikkyo, Fukuda Heihachiro, Domoto Insho and others also moved to the area, and the Tojiin Temple in Kinugasa has come to be known as the "Painter's Village." Okoku's former residence is a symbolic building of the Painter's Village, as the painters who moved there brought a new style to the Kyoto art world.
Okoku Bunko
https://goo.gl/maps/6Tb8gWqRgYJXDN3m9
References
https://ja.wikipedia.org/wiki/
木島桜谷
https://ja.wikipedia.org/wiki/
櫻谷文庫
http://www.oukokubunko.org/profile1001.html
http://www.oukokubunko.org/list1.html
https://www.nhk.or.jp/nichibi-blog/400/284406.html