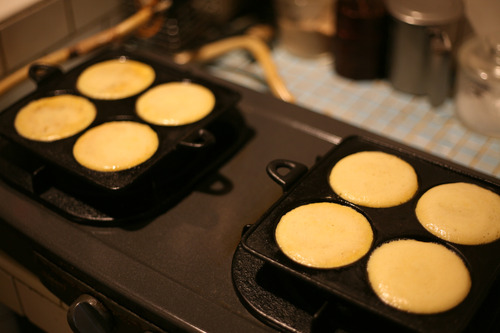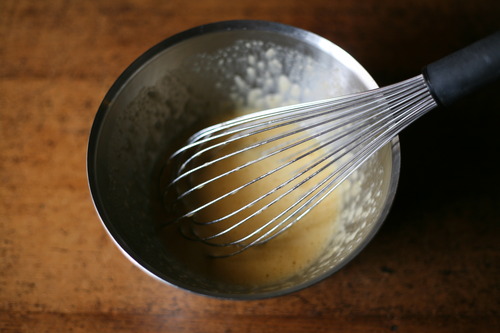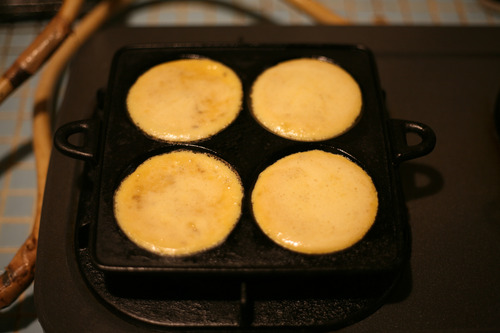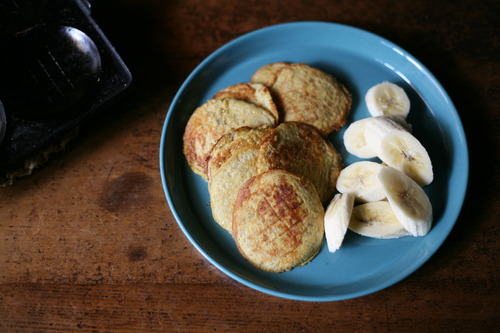 [Pancakes Made with 1 Banana and 2 Eggs]
If you want to eat pancakes but are out of flour, a banana and two eggs are all you need to make several small pancakes.
All you need to do is to add small pieces of banana to the beaten egg and stir with a whisk until smooth. Place two tablespoons of the batter in each of the hollows of Rikucho Ogasawara's Onigiri Iron Plate, and you will have 8 small pancakes.
If you use two Onigiri Iron Plates side by side, you can bake 8 pieces at once. Enjoy them with maple syrup or cinnamon as you like.
Rikucho Ogasawara's Onigiri Iron Plate
https://www.shokunin.com/en/rikucho/onigiri.html
Sori Yanagi's Whisk
https://www.shokunin.com/en/yanagisori/awadate.html
Sori Yanagi's Stainless Steel Bowl
https://www.shokunin.com/en/yanagisori/bowl.html
Hasami's Plate
https://www.shokunin.com/en/hasami/plate.html
Reference
https://youtu.be/YbIKvovzACk
 (Recipe)