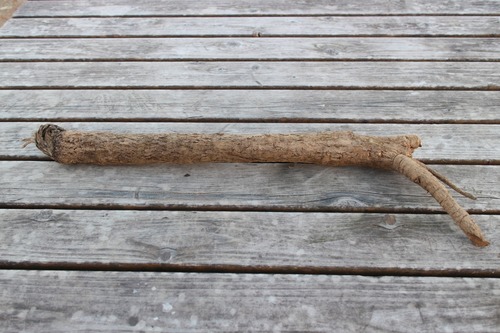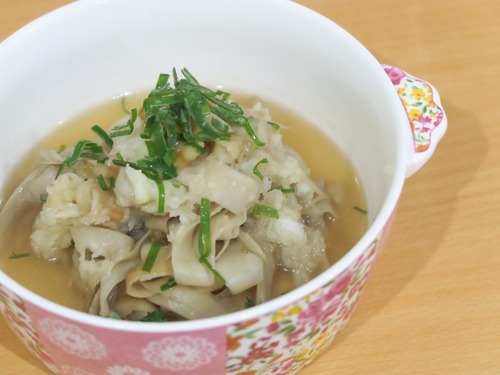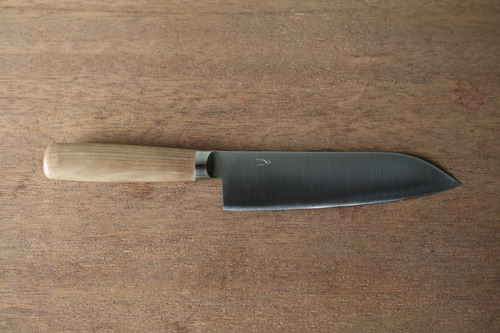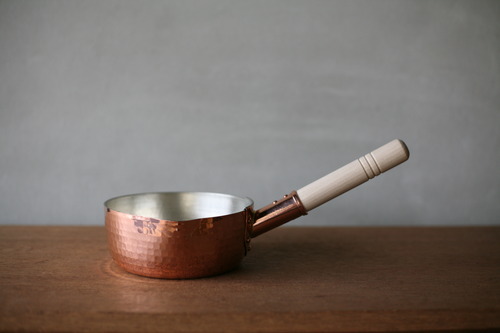 Horikawa burdock is one of the traditional vegetables of Kyoto, and its cultivation method has a history of about 400 years.
It grows to around 50 cm in length and 6 to 9 cm in diameter, with a hollow center that is used to make stuffed dishes such as shrimp paste and minced chicken. It also has different flavors depending on where it is eaten. The thick part of the body has soft flesh, and the thin part at the tip can be fried quickly and used as kinpira for its unique aroma. It is also characterized by its soft fiber, which makes it easy for the flavor to soak into the inside.
Horikawa burdock takes more than two years before it can be harvested, and it is a low-humidity-tolerant vegetable, so it is necessary to keep the rows high and the soil well-drained. Although it takes a lot of time and effort, the quality is very good and it contains more vitamins, minerals, dietary fiber and other nutrients than ordinary burdock.
In addition to being cooked as a stew with stuffing inside, it is also tender and delicious when sliced into rounds and simmered in sweet and spicy sauce with sugar and soy sauce. Burdock chips, sliced diagonally into thin rounds and deep fried, are also excellent!
When cooking at home, please use Tadafusa's authentic All-Purpose Knife that is easy to use for your daily life, and Nakamura Douki's Yukihira Pot that is easy to use because of its high thermal conductivity. For more information, check out our online website!
Tadafusa's All-Purpose Knife
https://www.shokunin.com/en/tadafusa/houchou.html
Nakamura Douki's Yukihira Pot
https://www.shokunin.com/en/nakamuradouki/yukihira.html
References
https://www.city.kyoto.lg.jp/sankan/page/0000029299.html
https://jakyoto.com/product/
https://foodslink.jp/syokuzaihyakka/syun/vegitable/gobou-Horikawa.htm