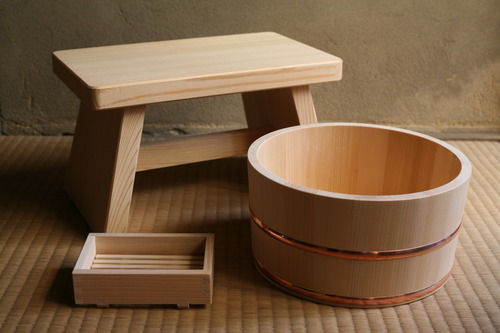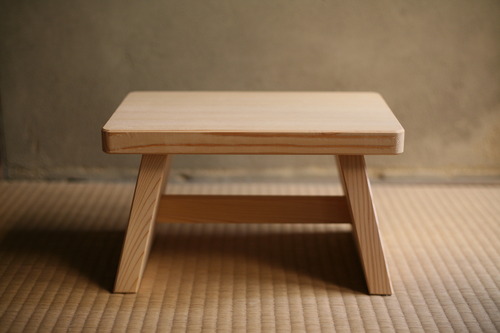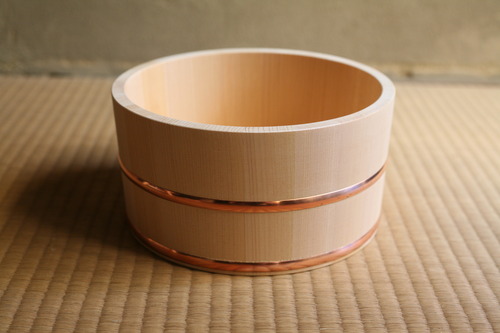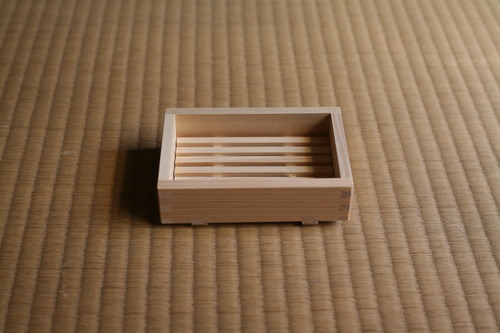 [Relaxing in the Bath After a Long Day]
As the temperature drops, being outdoors makes us miss our warm bath.
Many Japanese people usually soak themselves in a bathtub. The fact that Japan is blessed with many volcanoes and hot springs is a fundamental factor. In addition to this, Japan's hot and humid summers and dry and cold winters are said to be related to the culture of soaking in hot springs.
The use of hot springs has been around since the Jomon period, but bathing other than in hot springs has been around since the early Edo period. It was around this time that the "bathtub heated from below," in which the bath water is soaked up to the shoulders, was introduced, and the "Goemon bath" and other baths in which wood is burned to directly heat the bath pot were born.
Before the advent of bathtub heated from below, people used to take steam baths where steam was generated and people would be steamed, scrubbed clean, and bathed.
Kiso Sawara, which is used for Yamaichi's bath chairs and round tubs, is one of the five major Kiso woods and is widely used as bathtub material because of its lightness and water resistance. Using it will spread the scent of wood in the bathroom and make you feel like you are in a spa.
Many of you may be feeling tired due to the change in temperature. Why not make your bath more relaxing with the scent of wood?
Yamaichi's Bathing Set
https://www.shokunin.com/en/yamaichi/yuami.html
References
https://www.lixil.com/jp/stories/stories_08/
https://www.bathclin.co.jp/happybath/
入浴の歴史-2/