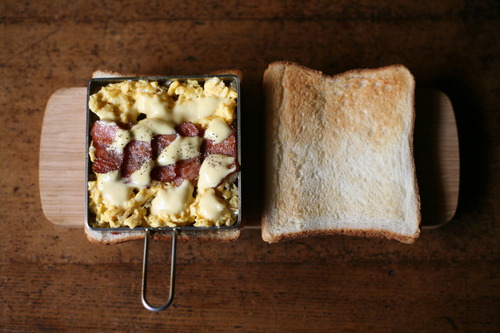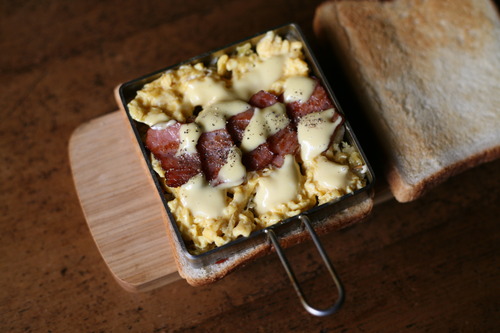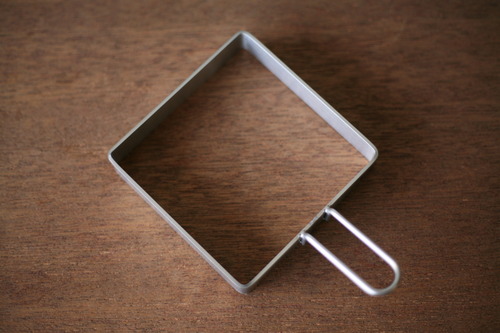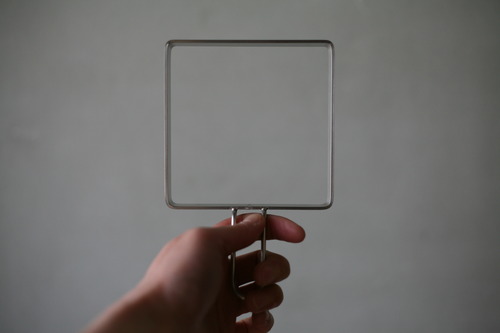 When you want to enjoy a variety of ingredients in one sandwich, this is where the Sandwich Guide comes in handy.
After placing the sandwich guide on toast that has been grilled on both sides, start with the ketchup. Next, spread the sauerkraut on all sides and place the scrambled eggs on top. Next, put the grilled bacon on top and finish with the homemade mayonnaise. You can also add black pepper if you like. Gently remove the guide and lightly sandwich it with the other half of the toast to finish.
Enjoy a luxurious sandwich with ingredients spread to the four corners.
Yamasaki Design Works' Sandwich Guide
https://www.shokunin.com/en/yamasaki/sandwich.html
Yoshita Handi-Design Studio's Cheese Board
https://www.shokunin.com/en/yoshita/cheese.html
Usage Video
https://www.youtube.com/watch?v=lLuGQxjZr4w