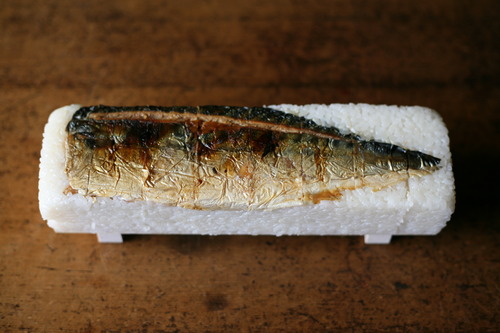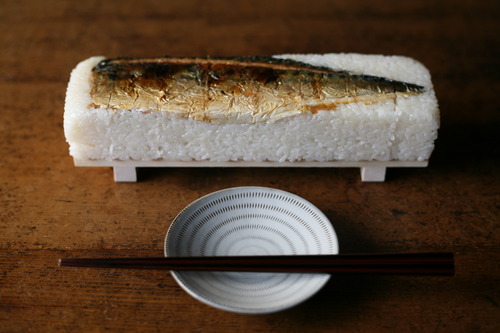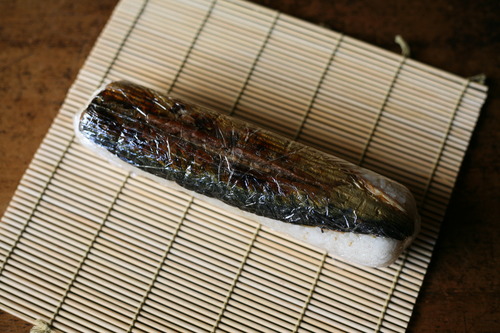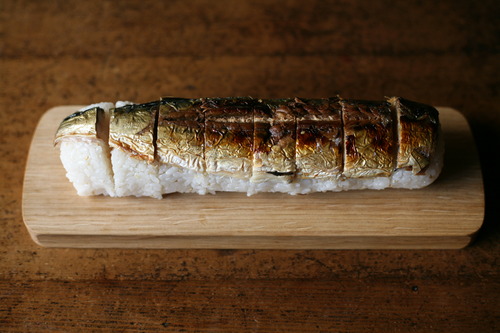 [Pressed Sushi and Rod-shaped Sushi Made with Grilled Mackerel]
After opening and deboning a delicious-looking grilled mackerel we found at the supermarket, we made half of it into pressed sushi using the Pressed Sushi Box, and half of it into rod-shaped sushi using sushi rolls. We used 1.5 and 1 cup of sushi rice respectively. The grilled mackerel had just the right amount of saltiness to it, and it went well with the sushi rice.
In both cases, letting them rest in the refrigerator for a while after forming will allow the flavors to soak in, stabilize the shape, and make them easier to cut. The advantage of using grilled mackerel is that you can make pressed sushi or rod-shaped sushi as soon as you make the sushi rice. How about this as a "quick menu" for busy times?
By the way, the easiest way to cut is to use the pressed sushi box that has slits in it. Sushi rolls that are suitable for carrying to a party or as a souvenir will be rod-shaped sushi. You can use it for different purposes.
Yamaichi's Pressed Sushi Box
https://www.shokunin.com/en/yamaichi/oshi.html
Koishiwara ware's Tobikanna Sansunzara
https://www.shokunin.com/en/koishiwara/mame.html
Kiya's Sushimaki
https://www.shokunin.com/en/kiya/sushimaki.html
Yoshita Handi-Design Studio's Cheese Board
https://www.shokunin.com/en/yoshita/cheese.html