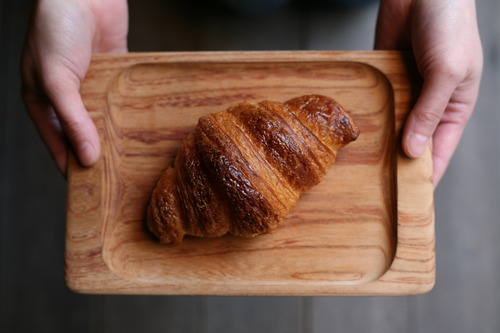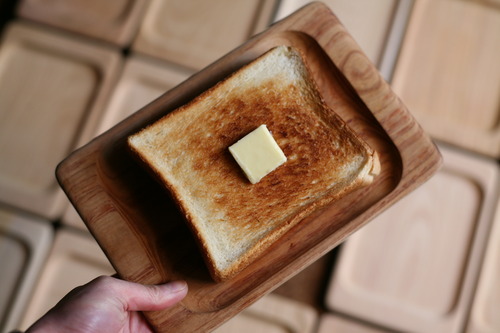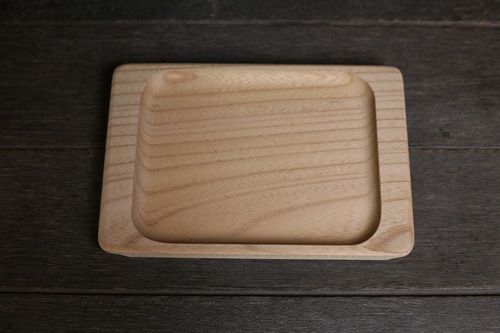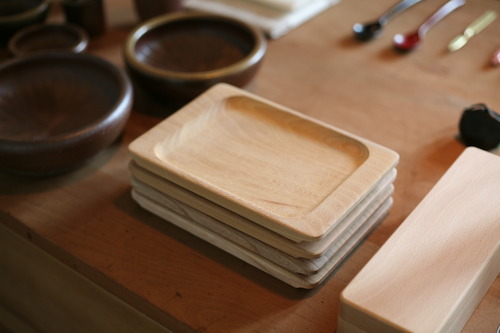 [The Bread Shines in the Bread Plate]
In Kyoto, a city crowded with delicious bakeries, it is hard to choose carefully from the wide variety of prepared breads and sweet breads, so you may end up buying enough to eat over the course of a day. 
This unpainted Zelkova Bread Plate is made by the Kamakura-based folk art store Moyai Kogei, which also supervises the "Folk Craft Textbook" series, together with Watanabe Mokkogei in Nanto City, Toyama Prefecture. It's amazing how many times the bread looks shinier when you place it on a textured wooden plate rather than eating it straight from the bag. It has a perfect balance, especially when you place a piece of toast on it, and you may want to add a small plate of jam or something to the side. Served with a few slices of bread together, it reminds us of an elegant cafe morning.
The unpainted wood surface absorbs moisture from toasted bread, keeping it just the right amount of crispy, making it not only visually appealing but also functional. As you use it every morning, the butter in the bread soaks into it, and the texture gradually becomes more interesting. It is also interesting to see how the butter in the bread soaks in and the texture gradually develops, feeling more attached to it. Why don't you enjoy watching your own bread plate grow as it ages?
It is currently on display in our Sanjo and Ginza Showrooms, so please feel free to pick it up and take a look when you visit us.
Moyai Kogei's Zelkova Bread Plate
https://www.shokunin.com/en/moyai/
Sanjo Showroom (Open all year round, 12:00-18:00, except for New Year's Eve)
https://www.shokunin.com/en/showroom/sanjo.html
Ginza Showroom (Open from 9:00-18:00 on Friday, Saturday, Sunday, and Monday)
https://www.shokunin.com/en/showroom/ginza.html