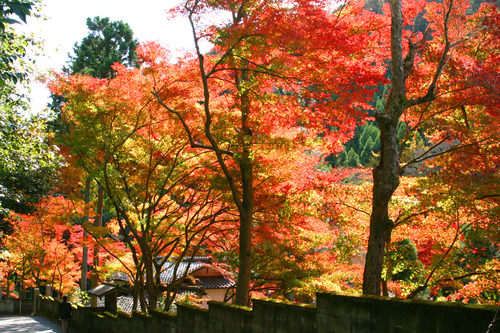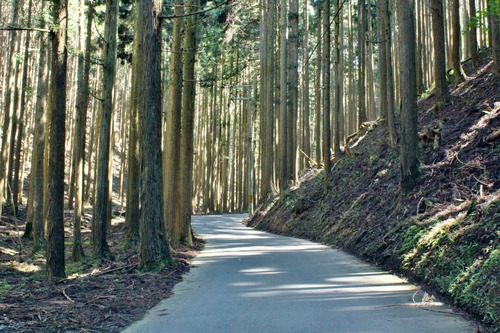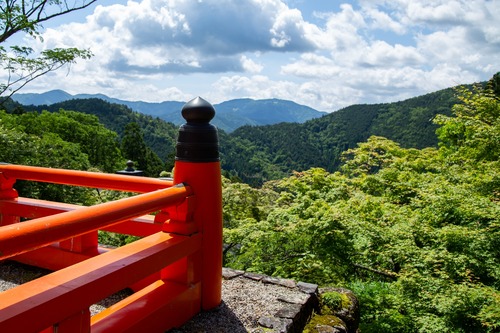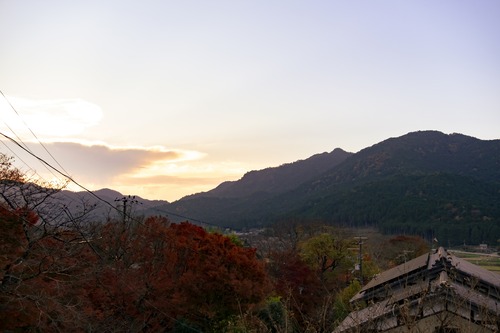 Bicycles are not only an environmentally friendly vehicle, but also a communication tool that helps people to expand their activities, such as improving their health and leisure time through cycling, and to get in touch with the community and connect with friends. Kyoto, which aims to be a "city with bicycles," offers a variety of courses that are ideal for cycling, allowing you to feel the depth of Kyoto even more.
The cycling route that traces the culture of the Kitayama cedar trees and the inner sanctum of Kyoto is an interesting route that will completely change your impression of Kyoto, which has a strong image of urban areas.
This area is especially popular with cyclists because of its many satoyama (woodlands) that remind us of the original landscape of Japan. Starting from the Shuzan Highway, you can enjoy dynamic cycling by riding through Takao, the village of Kitayama Cedars, and over Hanasetoge Pass to Kurama.
The "Sato no Eki Ohara" where you can taste Ohara's specialty Shiso Mochi in the peaceful farming village scenery and the "Kuramadera Temple" where legends about Tengu remain are must-see tourist spots, so please stop by. We have a variety of goods for cycling in Kyoto on our online store, so please bring them with you to explore the city.
MokuNeji's New Bottle
https://www.shokunin.com/en/mokuneji/bottle.html
Okai Mafu Shoten's Handwoven Linen Handkerchief
https://www.shokunin.com/en/okai/handkerchief.html
SyuRo's Long Wallet and Coin Purse
https://www.shokunin.com/en/syuro/leather.html
References
https://kyoto-bicycle.com/pdf/cycling_ja.pdf