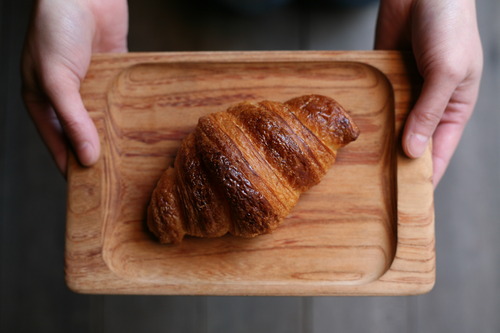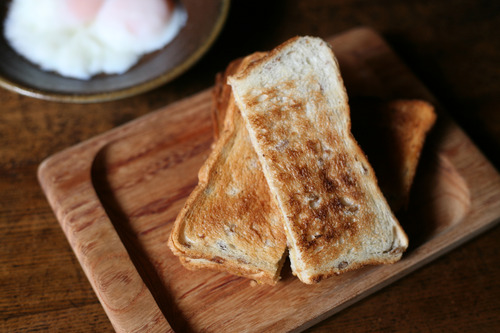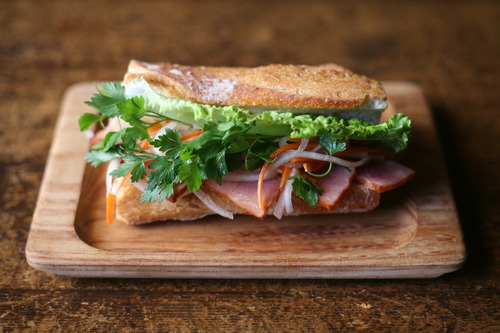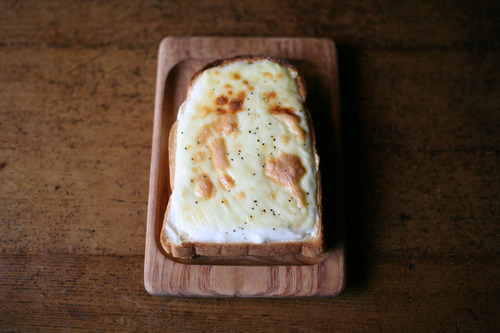 Kyoto people have a strong Japanese image and a strong impression of eating white rice for breakfast. However, interestingly, Kyoto City has one of the highest consumption of bread per person in Japan. In Kyoto, where there are many people who like new things, the culture of bread, which can be eaten with one hand, spread along with the culture of cafe and coffee for traditional craftsmen doing manual work. Today, a wide variety of bread is offered at various stores, including the long-established bakery Shinshindo.
Moyai Kogei, one of Japan's leading mingei (folk art) stores that sells handcrafted goods in Kamakura, has created a wooden bread plate that allows you to enjoy Kyoto's delicious bread at home. The unpainted wooden surface absorbs the moisture from the toast, so you can enjoy your bread until the very end, not only with white bread, but also with red bean paste bread, sandwiches, croque monsieur, and various other bread.
When visiting Kyoto, be sure to enjoy unique and delicious bread from long-established bakeries to hole-in-the-wall bakeries using Moyai Kogei's bread plates.
Moyai Kogei's Zelkova Bread Plate
https://www.shokunin.com/en/moyai/