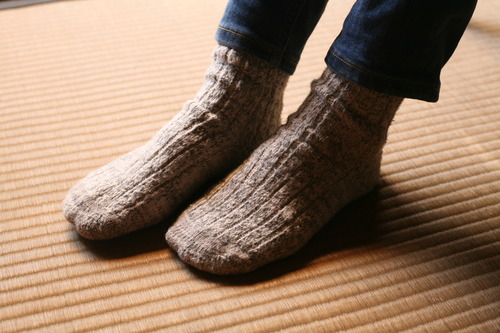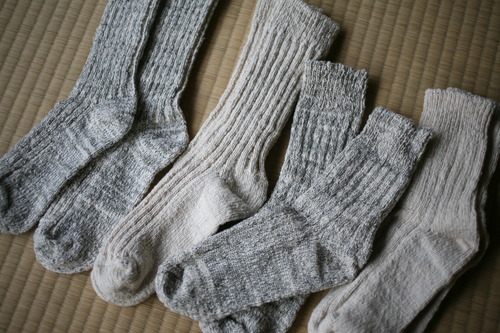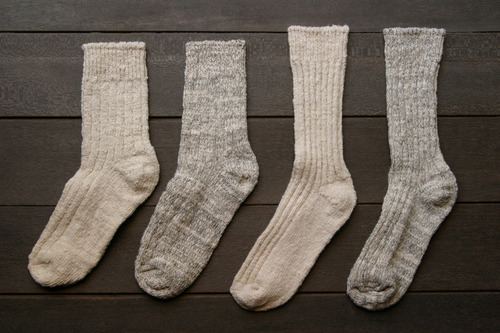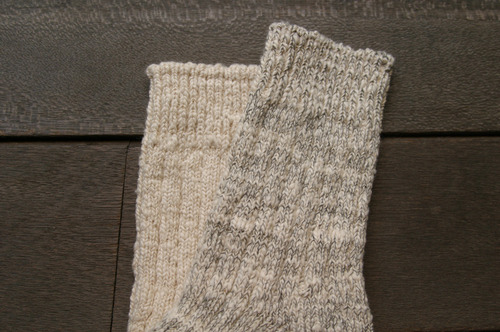 [Measure Against Midsummer Cold]
About 80% of women and more than 40% of men are aware of their sensitivity to cold. There are various reasons for getting cold, such as diet, stress, and hormonal imbalance, but it can be improved by living a regular life, warming up the body, and building muscle strength.
In the summer, there are many places where the air conditioner is working more than necessary. Since last year, work from home has been advancing, and many people are working at home with the air conditioner on. Even in the summer, we need to be aware of how to dress to keep cool and to exercise moderately.
Organic Garden's Garabo Socks are made from fallen organic cotton and knitted with yarn produced on the gara spinning machine developed in Japan during the Meiji era. These socks are made from thick and uneven yarns, and each sock has a different finished look, so they are paired by hand to create a similar look. They are highly evaluated to be very comfortable to wear without any tightness. Don't forget to take measures to prevent cold in the summer as well, and get through the long, hot summer.
Organic Garden's Garabo Socks
https://www.shokunin.com/en/organicgarden/garabousocks.html
References
https://www.kracie.co.jp/ph/coccoapo/magazine/14.html
https://weathernews.jp/s/topics/202106/010135/