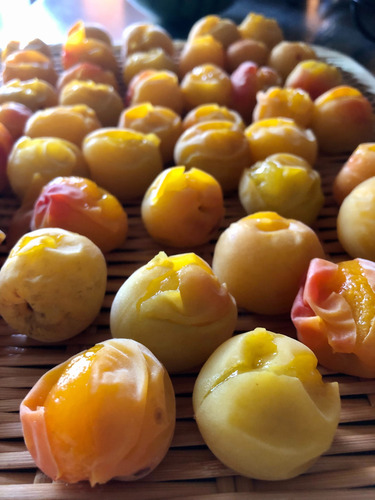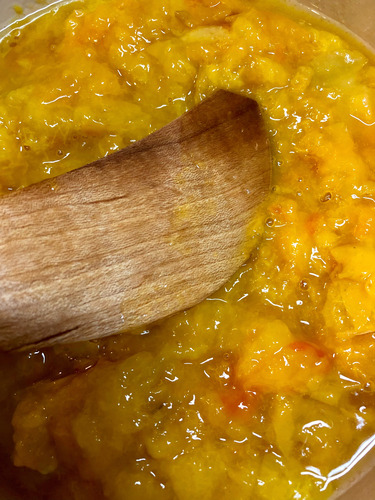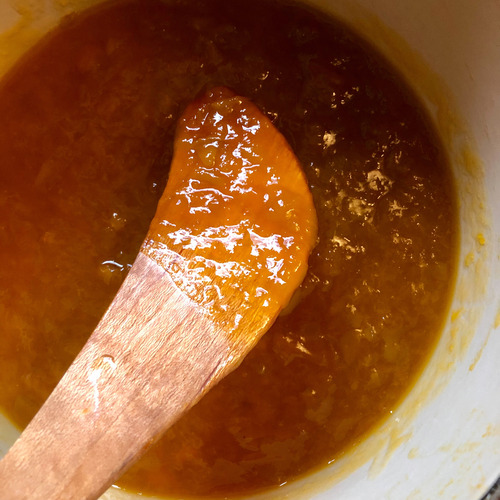 [During a Long Rainy Season]
The plums that we pickled the other day are now producing beautiful plum vinegar. The long rains during the rainy season are depressing, but seeing this light red color gives us some relief.
We made pickled plums marinated with honey using the flawed plums that we had put aside. First, boil the whole plums in boiling water. To prevent the skin from tearing, gently mix them with Okubo House Mokkosha's Wooden Spatula to evenly cook.
Put the boiled plum seeds in a colander, tear the flesh a little, let it cool, and remove the seeds. After the plums are reduced to just pulp, reheat and boil down. If you can see the bottom of the pan when you pull out the Wooden Spatula, turn off the heat and add the desired amount of honey.
Sour plums and sweet honey combine to create a refreshing plum honey pickle that is hard to describe.
Okubo House Mokkosha's Wooden Spatula Left-Handed
https://www.shokunin.com/en/okubo/hera.html