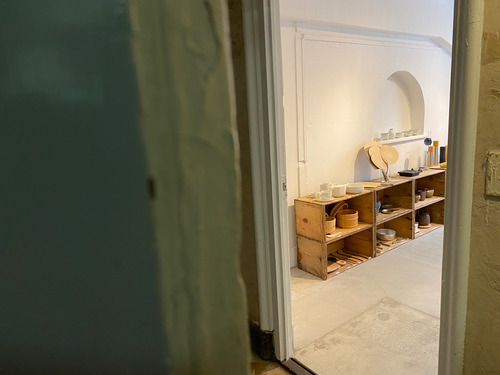 [Surrounded by Ducklings]
The ducklings can be seen from the corridor outside our Ginza Showroom, and more and more customers are coming into the showroom after spotting these ducks. There are not only one, but six of these ducklings in total. They are so adorable that you will want to collect them.
This duck series is a reprint of a popular series that was produced in 1983, and more than 30 years later, they are still loved by many users. It is indeed connected from parents to children and then to grandchildren.
Bowl S and L look just right to hold your dog's or cat's food. It is hard to find matching tableware for your dog, but this might be a good opportunity to do so. It is now on display in our Ginza Showroom. Please come and visit us.
Ceramic Japan's Duck
https://www.shokunin.com/en/ceramicjapan/ahiru.html
Ginza Showroom (Open from 9:00-18:00 on Friday, Saturday, Sunday, and Monday)
https://www.shokunin.com/en/showroom/ginza.html