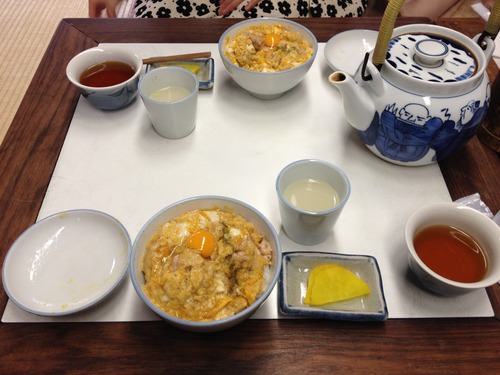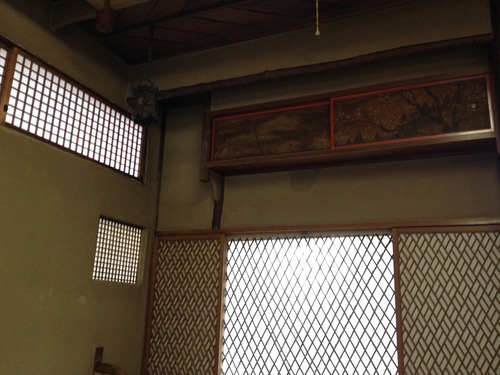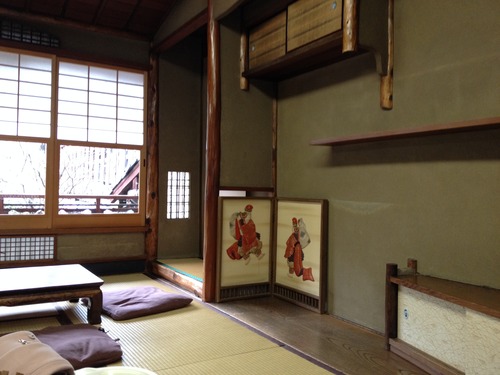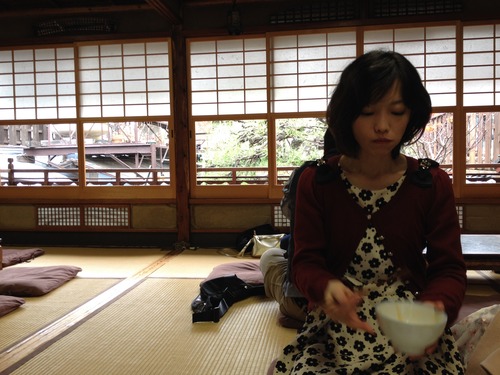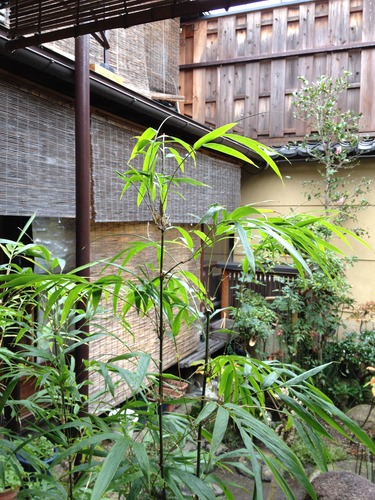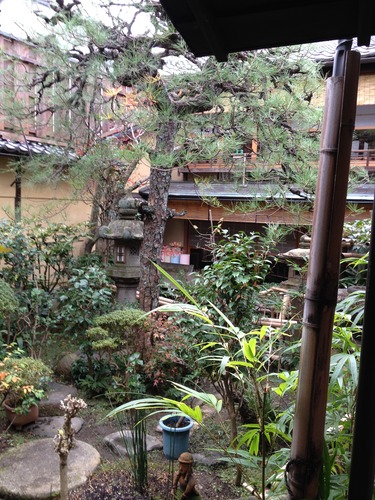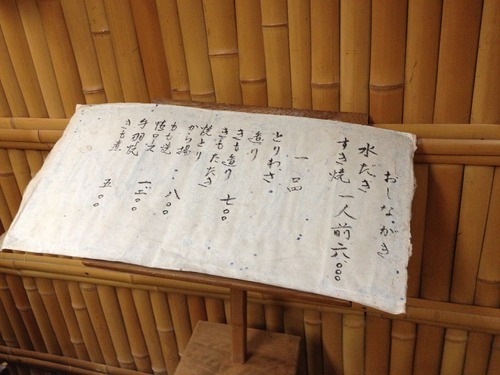 [Excellent Oyakodon at Lunchtime, Toriiwaro]
In western Japan, chicken meat is widely called "kashiwa," but there are various theories about the origin of the word, such as the color of oak leaves resembling the color of brown chicken feathers, the name of a type of chicken native to Japan called "kashiwa," or a secret word for chicken meat. Even in Kyoto City, you will often see signs with the word "kashiwa," meaning chicken, written on them.
Toriiwaro, which specializes in such "kashiwa," is a long-established chicken specialty store that has been operating since 1945 in the Nishijin area, famous for Nishijin textiles. The most popular dishes are the soup made from fresh chicken stock simmered for a long time in well water and the mizutaki (unthickened stew of chicken) made from carefully selected chicken meat. The only menu item is oyakodon. It is not uncommon for customers to wait in line.
Once you pass through the curtain and are seated by the waitress, your oyakodon will be brought to you in order without you having to order it. Another delight served with oyakodon, the chicken soup made by simmering chicken broth for a long time, has a rich yet clear taste.
Served in a slightly small bowl, the sweet aroma of the soup stock and the slightly spicy aroma of sansho (Japanese pepper) mix together, and the flavor of the fresh chicken softly wrapped in the glossy, half-boiled egg is truly exquisite.
In addition, the inner garden seen from the second floor and the elegantly arranged rooms convey the atmosphere of a townhouse built over 100 years ago. If you are visiting Kyoto and want to have lunch in a place that is typical of Kyoto, this is the place for you. Kitano Tenmangu Shrine and Kamishichiken district, latter of which is one of the five hanamachi in Kyoto, are located within walking distance, making it an area where you can enjoy a leisurely stroll after lunch.
Our Imadegawa Showroom is a five-minute walk east along Itsutsuji Street from Toriiwaro. We hope you will stop by our showroom during your sightseeing or stroll in Nishijin.
Toriiwaro
https://goo.gl/maps/GYFv6xNKSAJb37ga9
Imadegawa Showroom (Open from 14:00-17:00 on Tuesday, Wednesday, and Thursday)
https://www.shokunin.com/en/showroom/imadegawa.html
Reference
https://gogen-yurai.jp/kashiwa-niku/