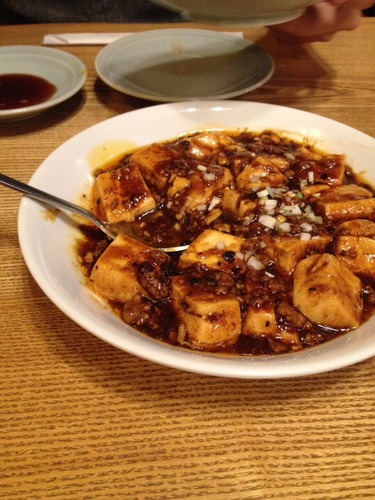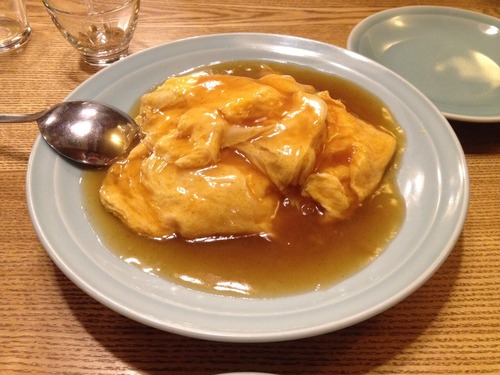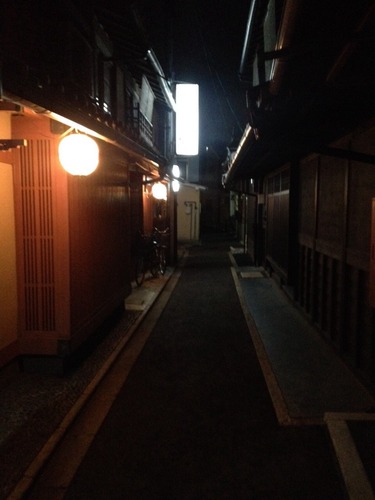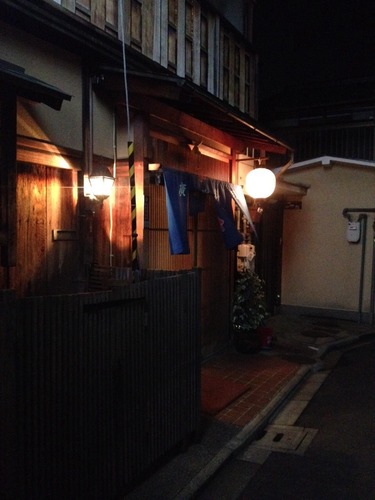 [Chinese Restaurant Itosen in Kamishichiken District]
Kamishichiken district is Kyoto's oldest hanamachi. Itosen, a Cantonese restaurant, is located in the middle of an alleyway a little further in from the main street, which is lined with old-fashioned Kyoto machiya and teahouse architecture. The lanterns of "Tsunagi Dango," the symbol of the district, are hung in front of the eaves of the stores, and the soft light that emerges at dusk gives you a sense of the atmosphere of the hanamachi.
Originally used as a teahouse, it was remodeled and opened in 1981, and has been loved as one of the most popular restaurants in Kamishichiken district for its light flavor and reasonable prices. Since they are popular among maiko and geiko, they do not use ingredients with strong aromas, and their size allows them to be eaten without having to open their mouths wide.
The spring rolls, cut into bite-sized pieces, and the simple sweet-and-sour pork, made with only pork and pineapple, are undisputed favorites. Although the portions of each dish are not large, most of them can be ordered for less than 1,000 yen, making it possible to enjoy a wide variety of dishes. Our staff recommends the mapo tofu and chicken omelet in the photos.
Due to the popularity of this store, reservations are recommended as it is often crowded. Itosen is about a 20-minute walk from our Imadegawa Showroom.
Itosen
https://goo.gl/maps/NEu1Hn8yPwhjtLwdA
Imadegawa Showroom (Open from 14:00-17:00 on Tuesday, Wednesday, and Thursday)
https://www.shokunin.com/en/showroom/imadegawa.html