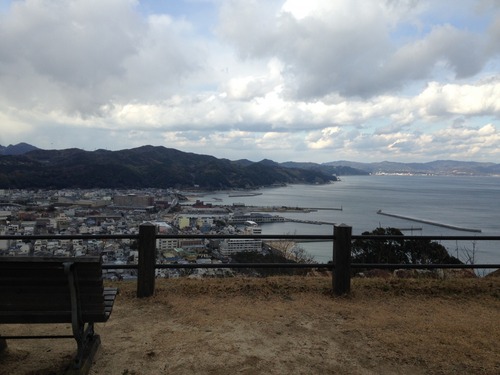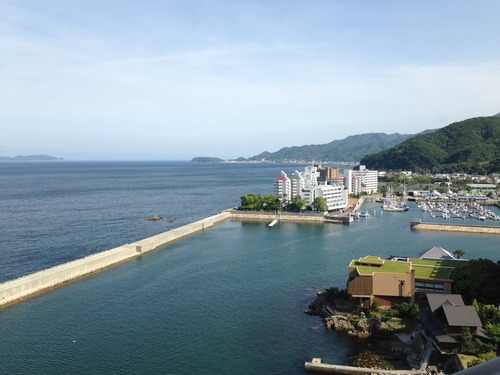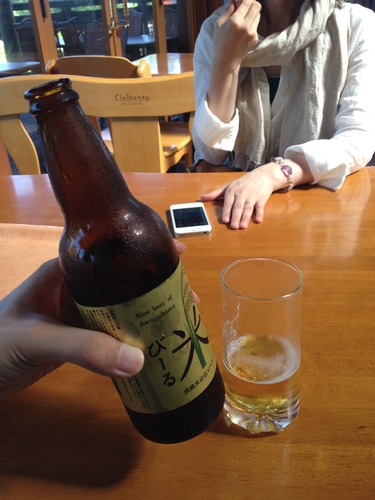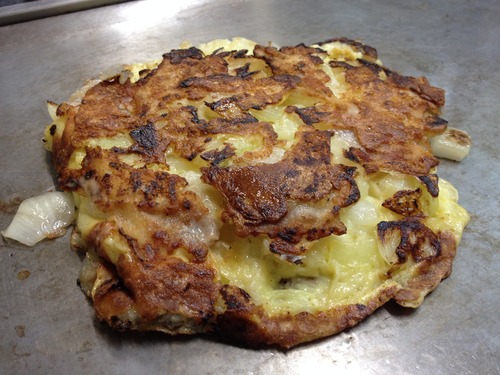 Sumoto Onsen is the largest hot spring resort on Awaji Island, located in Sumoto City, which flourished as a castle town. There are many long-established luxury inns lining the coastline, and you can take a bath while enjoying the seascape during the day, and the night view of the Osaka Bay area and Kansai Airport at night.
The famous Hotel New Awaji also locates in Sumoto. The hot spring area was first opened in the Showa era, and a new source was developed in 1993 by boring down to 1300 meters underground. It consists of simple alkaline springs, and in addition to gout and hypertension, it is also effective for neuralgia, muscle pain, joint pain, and frozen shoulder.
It is only about 2 hours from Osaka Station by direct bus, and about 1 hour and 20 minutes from Sannomiya Station in Kobe by bus, and is also popular for its many tourist attractions such as theme parks, flowers, and places where you can interact with animals.
Sightseeing spots include the Sumoto Castle and Senkoji Temple where you can experience Japanese history, the Awaji Island Monkey Center and Ohama Beach where you can enjoy with your family, and the Aiya Waterfall and Narugashima Island where you can feel the nature of Sumoto firsthand.
Near the Awajishima Museum, there is also a footbath with a great view of Sumoto Castle. The castle was built in 1526 by Atagi Haruoki, a chief vassal of the Miyoshi clan, who was powerful throughout the Kinai region. Most of the stone walls of today's famous castles have been beautifully maintained, but Sumoto Castle has a charm of retaining the right amount of roughness that reminds us of the past.
Furthermore, the town of Sumoto, which flourished as a castle town during the Edo period, still retains some of its original atmosphere. Retro Komichi is an area where many stores are lined up in such historic houses. The atmosphere of the streets, which have been used for filming movies, is also very attractive. As you walk along the path, you will find stores selling handicrafts and a wide variety of restaurants such as curry, sandwiches, homemade oven-roasted pork, and confectionery.
If you would like to visit Sumoto Onsen, you may consider bringing Ao's Stereoscopic Weaving Towel and Siwa's Coin Purses, stylish and functional goods that would surely support your trip.
Ao's Stereoscopic Weaving Towel
https://www.shokunin.com/en/ao/rittaiori.html
Siwa's Coin Purse
https://www.shokunin.com/en/siwa/saifu.html
References:
https://www.kaigetsu.jp/bath/
https://haveagood.holiday/areas/9294
https://www.hyogo-tourism.jp/spot/0856
https://www.asoview.com/note/793/
https://www.expedia.co.jp/Sumoto-Sumoto-Onsen.dx553248633981723400?pwaLob=wizard-package-pwa
https://travel.rakuten.co.jp/mytrip/ranking/onsen-kansai/
https://ja.wikipedia.org/wiki/%E6%B4%B2%E6%9C%AC%E6%B8%A9%E6%B3%89