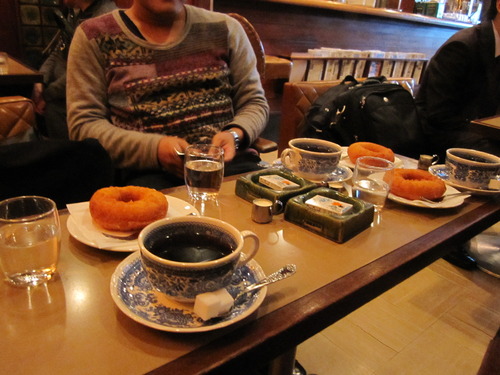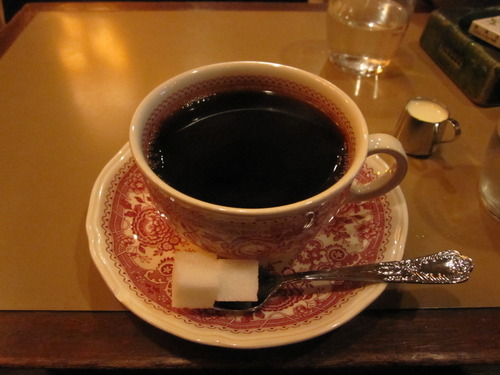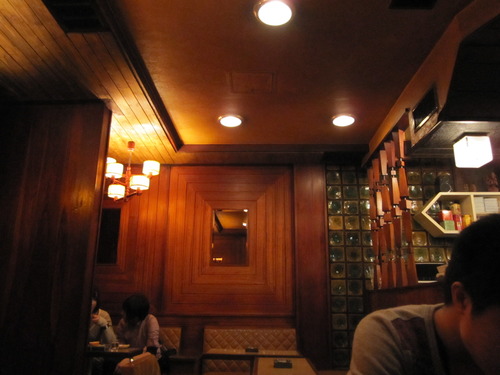 Rokuyosha, a coffee shop on Kawaramachi Street, a five-minute walk from Sanjo Keihan Station in Kyoto, is one of the oldest and most famous coffee shops in Kyoto.
The interior of Rokuyosha, popular for its amber-colored space and retro atmosphere with a sense of history, is a salon-like structure that is distinctly different from the modern style. Walls and floors are decorated in dark glossy wood, and under warm lighting, beige leather sofas and small square tables are placed in a well-balanced combination in various directions.
Rokuyosha has different faces in the morning and at night. Its first-floor store, Coffee Shop Rokuyosha, offers a wide variety of morning dishes such as thick slices of toast and sweets such as doughnuts, not to mention Rokuyousha's delicious home-roasted coffee, served in a casual, sunny atmosphere to welcome the morning in Kyoto with freshness and elegance. The basement store, Coffee & Bar, has a moody, adult, attractive space lined with whiskey bottles and becomes a bar at night.
Why don't you spend some time in a nice coffee shop like Rokuyosha? When you visit Kyoto, be sure to take the various useful and beautiful walking and coffee-related goods we carry with you.
Rokuyosha
https://goo.gl/maps/yLk9f6R7uEobwWUg7
SyuRo's Long Wallet and Coin Purse
https://www.shokunin.com/en/syuro/leather.html
m+'s Rotolo Suede
https://www.shokunin.com/en/mpiu/rotolo_suede.html
Nitomi's Tie-Dye Book Cover
https://www.shokunin.com/en/nitomi/book.html
MokuNeji's Coffee Mill
https://www.shokunin.com/en/mokuneji/coffeemill.html
References:
https://rokuyosha-coffee.com/
https://macaro-ni.jp/30069
https://travel-noted.jp/posts/13413
https://www.travelbook.co.jp/topic/48981