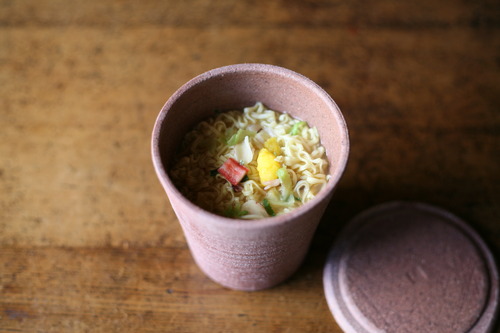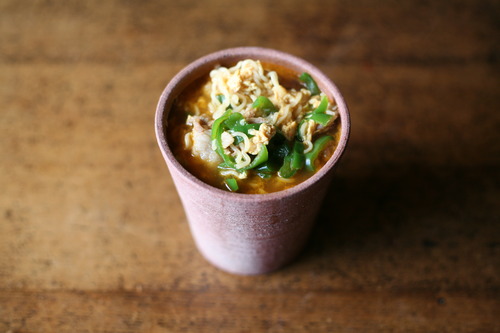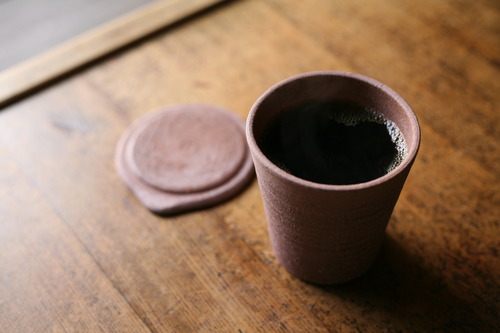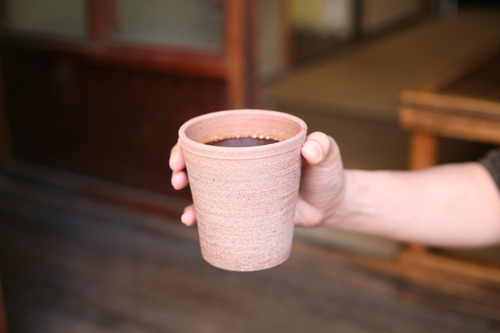 [Sasayaka's Cup Men Cup]
Don't you feel a little lonely when eating cup ramen by yourself? This is a cup for cup ramen that is made to resolve such sentiment. It has a natural color typical to unglazed yakishime.
As it is designed to be a little large, you may additionally put vegetables and an egg as well. The cup would surely entertain any unexpected visitor. You can also use it for instant soup.
This time, it turned out to be a tasteful and elegant burgundy color.
In these days when we hesitate to go out, it is recommended to set up a chair and table on the balcony or in the garden and use it as a coffee cup with plenty of capacity. Why don't you feel the spring air with the aroma of coffee?
Sasayaka's Cup Men Cup
https://www.shokunin.com/en/sasayaka/cupmencup.html