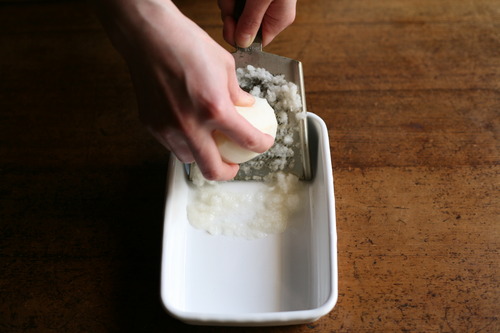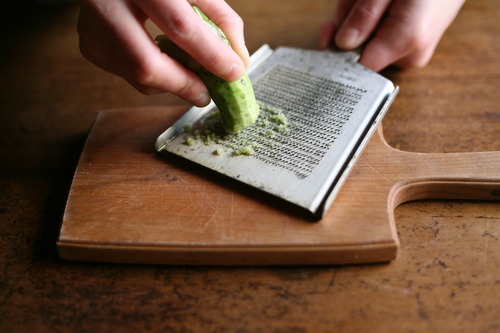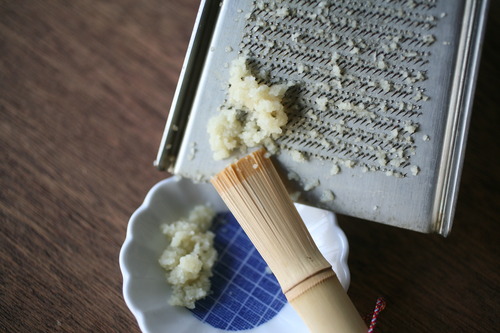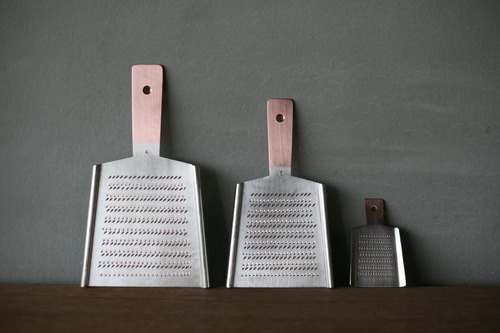 [Oya Seisakusho's Copper Grater]
Since each blade of the Copper Grater is raised through human handwork, the arrangement of the blades will become irregular. Such irregularity, as a result, allows users to smoothly grate radish and ginger, as these blades successively touch the surfaces.
The edges of these blades are very sharp because the blades are raised over a hard copper plate that is pressed and tighten. As foods are grated with these sharp-edged blades, their fiber and moisture wouldn't separate. Grater's colors are vivid, and they extract the original taste of the foods, leaving a texture that is soft and pleasant on the tongue.
Oya Seisakusho's Copper Grater
https://www.shokunin.com/en/oya/