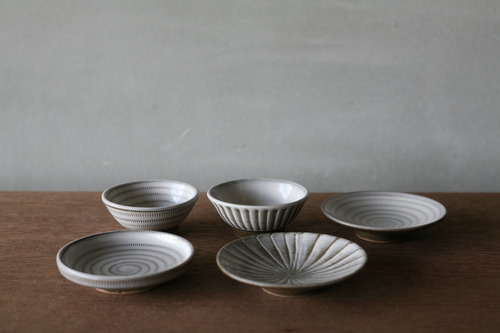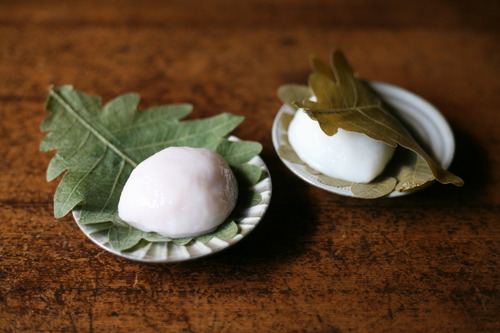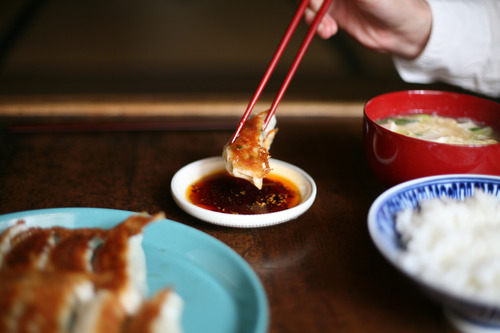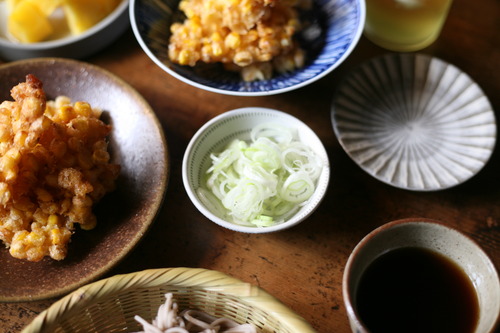 [Koishiwara Ware, "Beauty of Use," Recognized Around the World]
Koishiwara ware is not flashy, but has a simple and warm impression. It is made in Koishiwara, an area in Asakura-gun, Fukuoka Prefecture, surrounded by virgin forest and rich in nature. It has a sister relationship with Onta ware, which is made in Hita City, Oita Prefecture, also in Kyushu.
Koishiwara ware came into the limelight at the same time when Muneyoshi Yanagi, the founder of the folk art movement, discovered Onta ware in around 1930. In 1958, Koishiwara ware won the Grand Prix at the third section of the Japanese Pavilion at the World Exposition in Brussels, and became known throughout the world for its "beauty of use." Moreover, in 1975, it became the first ceramic product in Japan to be certified as a national traditional craft.
One of the main characteristics of Koishiwara ware is the pattern applied by the technique called "tobikanna" or "hakeme." While turning the wheel, craftsmen use the edge of the blade and brush to create a systematic pattern. Currently, there are more than 50 kilns, and the style of each kiln differs slightly depending on the craftsman. In this area, "Folk Art Festival" is held in May and October every year to coincide with the opening of the kilns, and if your timing is good, you can even see the craftsmen at work. When things settle down, why not pay a visit?
Muneyoshi Yanagi, Bernard Leach, and others praised Koishiwara ware as "the ultimate in beauty of use." Using Japan's best folk art at your daily table is truly a luxury.
Koishiwara ware's Mamezara and Mamekobachi
https://www.shokunin.com/en/koishiwara/mame.html
References:
http://toho.main.jp/koishiwarayaki-rekishi.html
https://www.crossroadfukuoka.jp/traditionalcrafts/jpcraft/crafts/koishiwarayaki/
https://kintsugikurashi.com/yakimono/koishiwara/