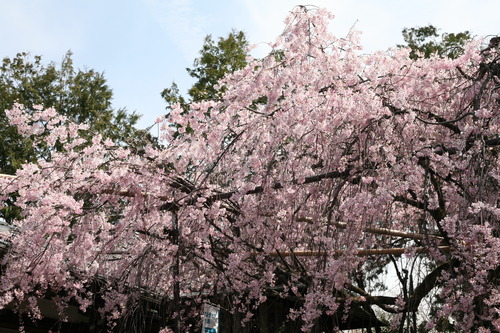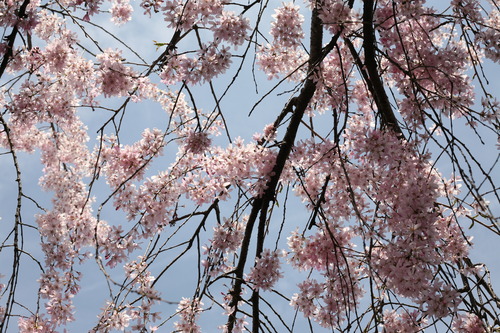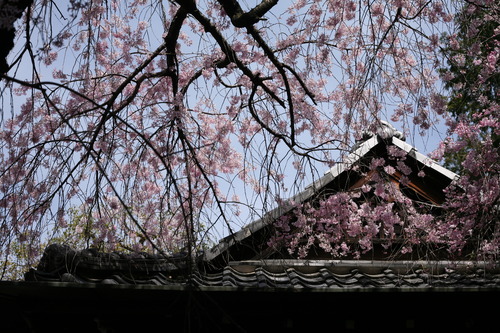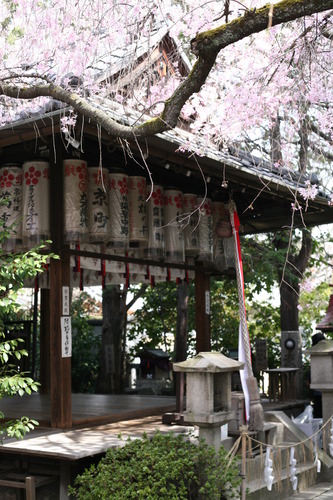 Suika-Tenmangu Shrine, which was also known as Suika-Tenjinja, was built by Priest Son'i in 923 at the imperial request of Emperor Daigo. Known as the first tenmangu shrine in Japan, the shrine is said to be beneficial for warding off water hazards and fire. It is also a hidden spot for cherry blossom viewing, so it is a good place for visitors who want to take their time to enjoy it.
Suika-Tenmangu Shrine was originally located in Kamitenjincho, Kamigyo Ward, but was moved to its current location in 1950 due to the expansion of Horikawa Street. The deity of the shrine is Sugawara no Michizane, and it has a particularly large number of sacred stones.
The shrine is home to a stone called Tamagoishi, which is used to pray for safe childbirth, and a stone called Kinryusui, which is said to be effective against eye diseases. The former was originally Michizane's favorite stone, and he prayed to it for safe delivery when his family gave birth. It is said that if you pray to this stone after the fifth month of pregnancy, you will be blessed.
There is also a stone on the temple grounds where Lord Suga is said to have landed, as well as a stone of success donated by a person who has risen in the world in recent years. If you pray to the former stone, it is said that the lost child will return safely. Behind it is a pine tree called Kanko Yogomatsu. Yogo refers to the temporary appearance of a deity or Buddha, often on a pine tree, and is found in many places.
There are two red weeping cherry trees planted in the precincts of Suika-Tenmangu Shrine, which is relatively few compared to other shrines in Kyoto famous for their cherry blossoms. However, the shrine is not that large, and in spring, the red weeping cherry trees bloom as if they are wrapping the shrine grounds, making it very beautiful. Suika-Tenmangu Shrine, dyed a beautiful peach color, is a great flower viewing spot for locals.
When you visit Kyoto in Spring, be sure to visit Suika-Tenmangu Shrine. When you do, we recommend that you bring Komiya Shoten's Mira Toray Folding Umbrella with you in Siwa's Tote Bag, which is reversible. Have a look at our website for more detail!
Siwa's Tote Bag
https://www.shokunin.com/en/siwa/tote.html
Komiya Shoten's Mira Toray Folding Umbrella
https://www.shokunin.com/en/komiya/
References:
http://www.suikatenmanguu.com/suikatenmanguu.html
https://ja.wikipedia.org/wiki/%E6%B0%B4%E7%81%AB%E5%A4%A9%E6%BA%80%E5%AE%AE
https://ja.kyoto.travel/tourism/single02.php?category_id=7&tourism_id=632
https://kyototravelnoosusume.hatenablog.com/entry/suikatenmangusakura2015
https://souda-kyoto.jp/travel/sakura/index.html?id=0000745