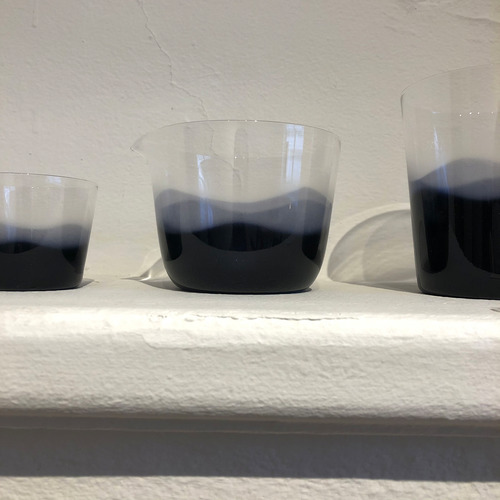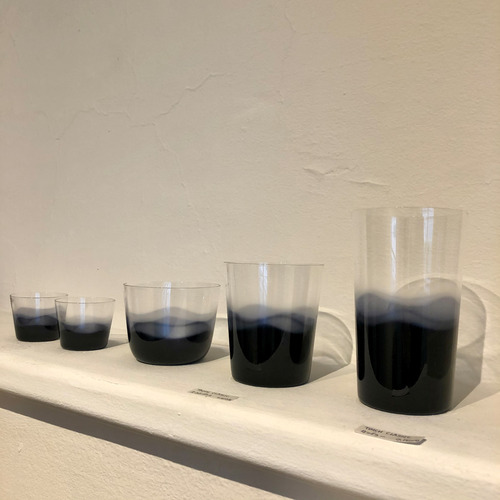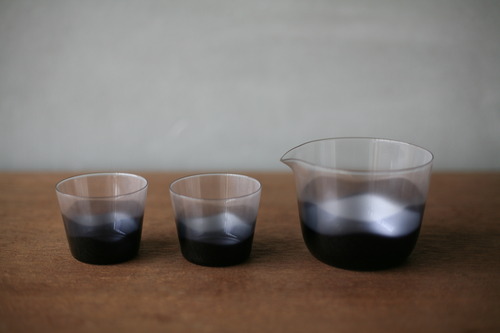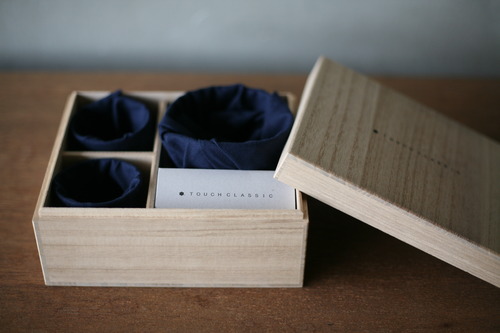 The glasses newly displayed in the Ginza showroom have beautiful patterns in shades of gray that look like ink painting. This is lacquer applied by a technique called Tamamushi-nuri.
Tamamushi-nuri is a lacquerware technique born in Sendai, Miyagi Prefecture, that was originally developed for export in the early Showa period and was recognized as a patented technology in 1939. Since then, it has been a traditional craft of Miyagi Prefecture and has been highly evaluated both in Japan and abroad for a long time. After the earthquake, it has also been attracting attention as a new type of beauty to be enjoyed in daily life.
The base of Touch Classic's Shuki Set is made of highly transparent Shotoku Glass, known for its "Usuhari" glass. It is decorated in Tamamushi-nuri, a gradation of colors inspired by the ridges of the mountains and the surging sea of Miyagi. When one look at them, one could feel a sense of respect for the beauty of Japanese nature.
Touch Classic's Shuki Set
https://www.shokunin.com/en/touchclassic/shuki.html
Ginza Showroom (Open from 9:00-18:00 on Friday, Saturday, Sunday, and Monday)
https://www.shokunin.com/en/showroom/ginza.html