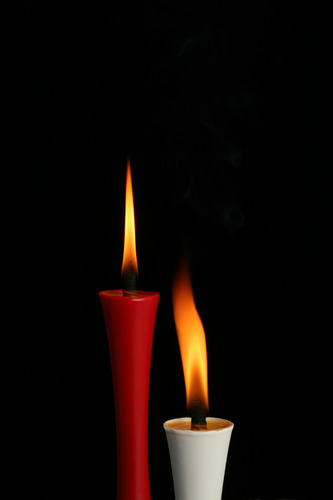 [Japanese Sense of Beauty]
Why do geisha paint their faces white? I was once asked this question by a foreigner. I found out through research that in the Edo period, when there was no electricity, geisha used to serve their customers only by candlelight, so they painted their faces white so that the shades of their expressions could be clearly seen in the light.
In the past, the Ministry of Foreign Affairs invited embassy officials from various countries to the Asakusa Karyukai in Taito Ward, Tokyo, and recreated the world of Junichiro Tanizaki's In Praise of Shadows using Japanese candles, and the participants were fascinated by the fantastic atmosphere of the geisha performing their art.
Junichiro Tanizaki said, "I believe that beauty does not lie in objects, but in the shadows, light and dark, created by objects and each other." Why don't you experience the world of Japanese unique beauty through Japanese candles?
Nakamura Rousoku's Erousoku
https://www.shokunin.com/en/nakamura/erousoku.html
Nakamura Rousoku's Mokurobogata
https://www.shokunin.com/en/nakamura/mokurobogata.html
Ginza Showroom (Open from 9:00-18:00 on Friday, Saturday, Sunday, and Monday)
https://www.shokunin.com/en/showroom/ginza.html
References:
https://www.mofa.go.jp/mofaj/files/000568041.pdf
https://kostrivia.com/2029.html
https://www.chuko.co.jp/bunko/1995/09/202413.html
https://ja.wikipedia.org/wiki/%E5%92%8C%E8%9D%8B%E7%87%AD
https://en.wikipedia.org/wiki/Geisha