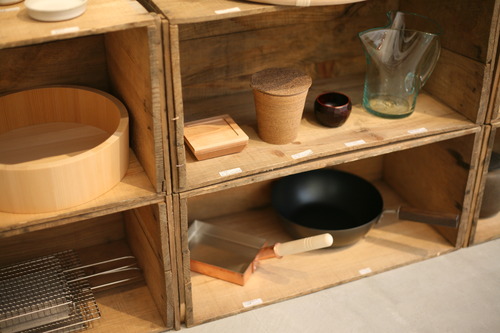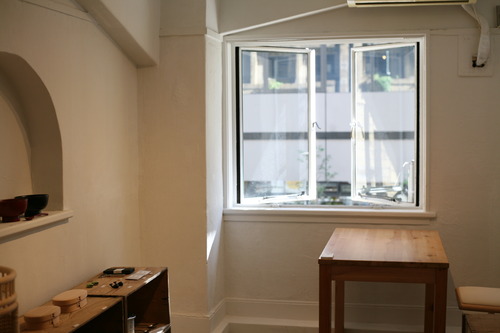 When customers visit our Ginza showroom, they look at our product shelves and say, "It looks cool" or "It has a certain flavor." These are actually old wooden boxes for apples.
The apple-shaped baby food dishes that are currently in the wooden boxes are made from apple trees that have already served their purpose. Apple trees are usually disposed of after they served their roles, except for the part used as firewood, but now the food dishes utilize these apple trees in Hirosaki, Japan's largest apple-producing city, as part of a zero-emission initiative to not only eat the fruit, but also carefully use the trunk until the end.
Each apple dish is handcrafted to fit the mother's hand. Its cylindrical shape makes it easy to hold, and it looks very cute. The spoon is also designed to have a thick handle so that the back of the spoon can be used to grind the fruit and so that it is easier for babies to hold.
This item became a hot topic of conversation when it was sent as a baby-birth gift to the British royal family, Prince William and Catherine. It is a perfect gift item.
Kimura Mokuhin's Ringokko Set
https://www.shokunin.com/en/kimuramokuhin/
Ginza Showroom (Open from 9:00-18:00 on Friday, Saturday, Sunday, and Monday)
https://www.shokunin.com/en/showroom/ginza.html