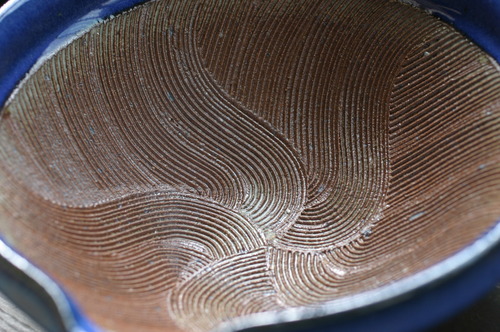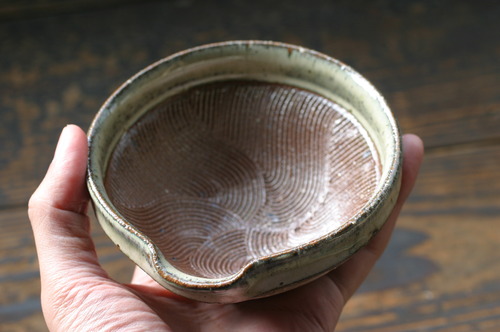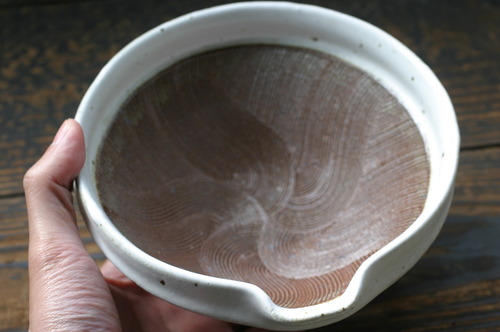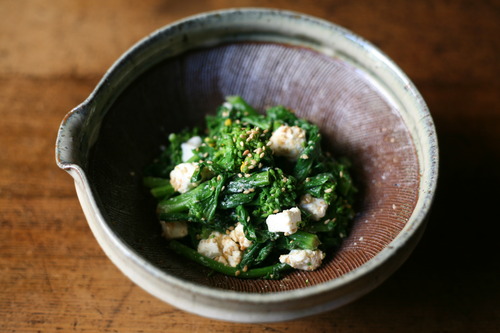 This mortar has a unique pattern. In our showroom, many people stop and look at the pattern, saying, "The pattern is distinctive." This unique pattern is called "Hamon Kushime," and consists of five comb patterns that mix straight and curved lines.
A customer's request led to the creation of this mortar, which took about nine years to make so that both left-handed and right-handed users can grind smoothly. It is recommended for children and the elderly, as it can be used with any dominant hand and can be ground smoothly without effort. It can also be used as a bowl.
This is an excellent mortar that is both beautiful to look at and functional, and was praised on a Japanese TV show called "Matsuko no Shiranai Sekai" in 2007. If you use it, you will surely want to tell someone about it.
Yamatada Katoen's JUJU mortier Mortar
https://www.shokunin.com/en/yamatada/suribachi.html