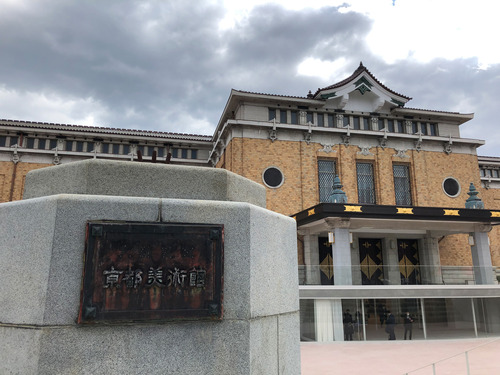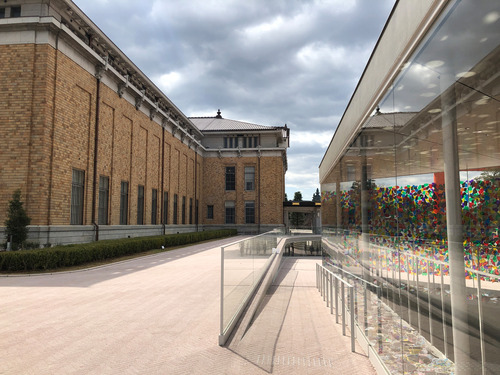 The Kyoto City KYOCERA Museum of Art, which has recently been renovated, is located in Okazaki Park, Sakyo-ku, Kyoto, where Heian Shrine and the National Museum of Modern Art are located, and is known as one of the leading public art museums in the Kansai region.
The museum opened in 1933, about 80 years ago. The building project began five years earlier, in 1928, to commemorate the enthronement ceremony of Emperor Showa in Kyoto. When the museum first opened, it was called the "Dairei Memorial Museum of Kyoto," but was renamed the Kyoto City Museum of Art in 1952. The museum is the second public art museum in Japan after the Tokyo Metropolitan Art Museum in Ueno, and the main building was designed by Mr. Kenjiro Maeda, which is considered one of the representative buildings of the so-called "Imperial Crown Style," which is a blend of Japanese and Western architecture with a Japanese roof.
The museum has a collection of about 3,200 works of Japanese and Western paintings, sculptures, crafts, calligraphy, and prints mainly from Kyoto since the Meiji era. In addition to exhibitions sponsored or co-sponsored by the city, such as overseas exhibitions, public exhibitions, and collection exhibitions, many exhibitions are held by art organizations.
Since April 10, 2009, the museum has undergone renovation work, and was reopened in March 2020 as a new museum by architects Jun Aoki and Tetsuo Nishizawa, utilizing the original design of the building when it was completed, but adding modern elements and fusing the phases of "old" and "new" in a refreshing image.
To the northeast of the site is the newly constructed Higashiyama Cube, which will feature an exhibition space equipped with the latest highly functional equipment for contemporary art, a storage room, back office, and a rooftop garden. In front of the museum, a sloped plaza called "Kyocera Square" was created. By creating an open space, it will become a place for daily relaxation and outdoor activities such as art exhibitions, performances, and events. Further, the "Japanese Garden" is an open space where anyone can relax. From time to time, various music, light, and art events will be held. There is also a cafe and a museum store.
After visiting the museum, you may want to take a break in the garden. Why not try reading a book with Siwa's book cover on it, so you can feel the touch of Siwa and read more. More details on our website!
Siwa's Book Cover
https://www.shokunin.com/en/siwa/bookcover.html
Siwa's Book Cover Screen Printing
https://www.shokunin.com/en/siwa/yunoki.html
References:
https://kyotocity-kyocera.museum/
https://www.fashion-press.net/news/53669
https://bijutsutecho.com/magazine/news/report/20904
https://www.museum.or.jp/museum/5156
https://www.artagenda.jp/museum/detail/378
https://ja.wikipedia.org/wiki/%E4%BA%AC%E9%83%BD%E5%B8%82%E7%BE%8E%E8%A1%93%E9%A4%A8