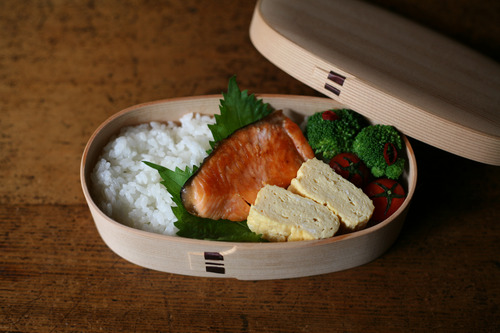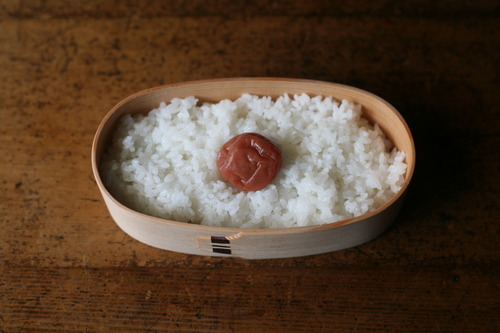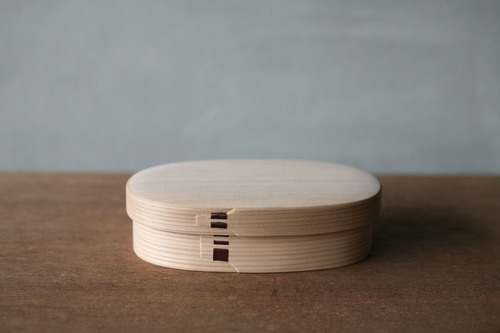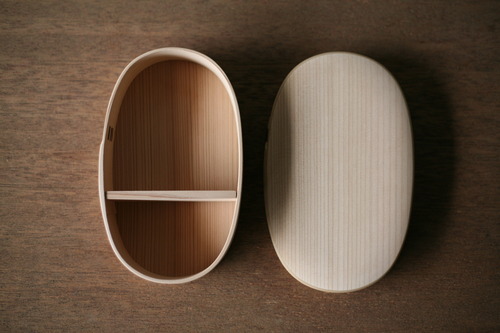 "Magewappa" is the traditional craft technique of bending a thin sheet of cedar trees, and binding its end with cherry tree barks. It is a traditional craft in Akita Prefecture, located in the north of Honshu main island. The mountainous region is blessed with high-quality trees. Magewappa making became one of the main industries in the late-17th century in Akita.
"Bento box" (box for a home-packed meal) is the common magewappa product. Cedar is known for its antibacterial property. The unlacquered surface is also said to absorb the extra moisture from food, keeping the fresh taste longer.
After use, be sure to dry inside the box thoroughly before putting it away.
With a magewappa bento box, you can enjoy a delicious home meal at school and in the office!
Kurikyu's Magewappa Lunch Box (Unpainted)
https://www.shokunin.com/en/kurikyu/mutosou.html