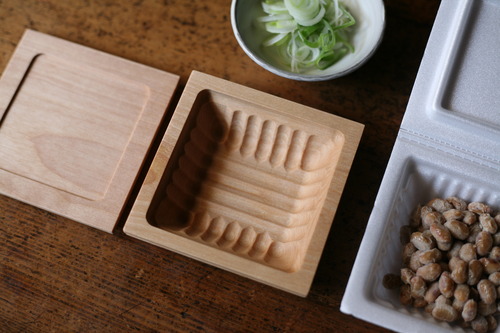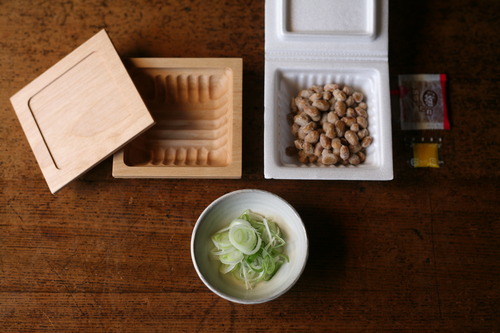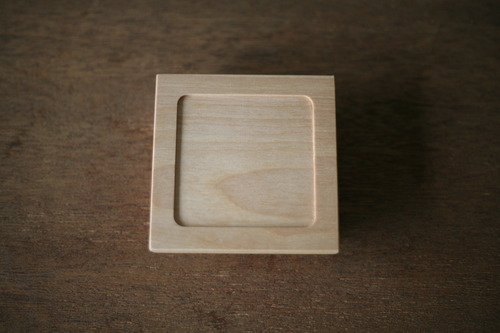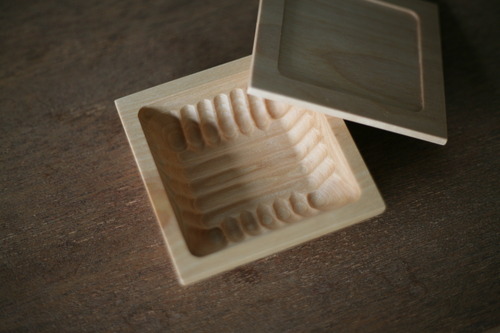 [New Item] Sasayaka's Never Never Pack has been added.
Do you like natto? Our staffs have natto almost every day. And a playful item that appeals to us "natto-lovers" has been added.
It is a wooden natto package that is made by an old-established maker in Ibaraki Prefecture, the area also famous for natto production. You will surely enjoy natto more than before with the beautiful package made of Japanese bird cherry, a material often used for cabinetwork.
Considering whether it is necessary or not, it is not necessary. However, it may seem wasteful to really enrich your life. Why don't you enjoy the richness that you have found?
You may eat by putting the natto in the small package and mixing with your favorite toppings, such as green onion, egg, okra, and green shiso. It is also recommended to customers living abroad where squared packages for natto are unobtainable.
Sasayaka's Never Never Pack
https://www.shokunin.com/en/sasayaka/neverneverpack.html