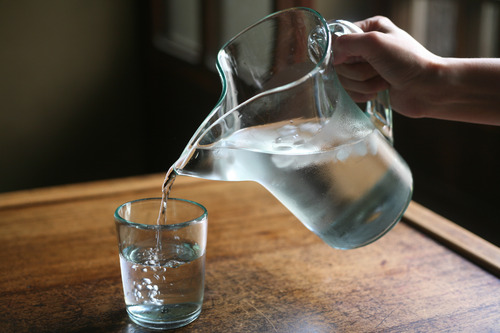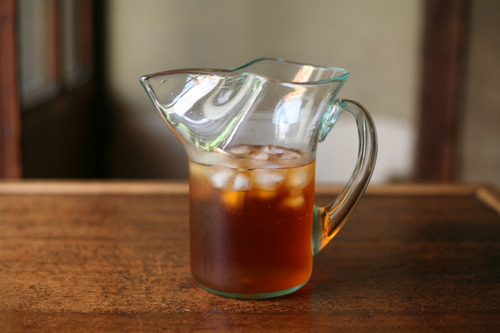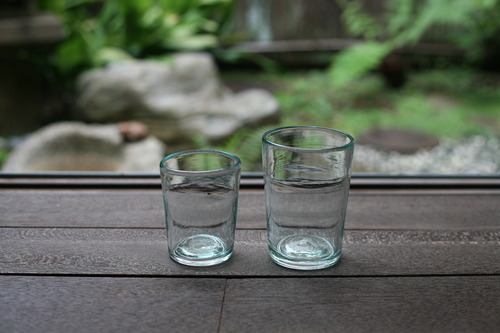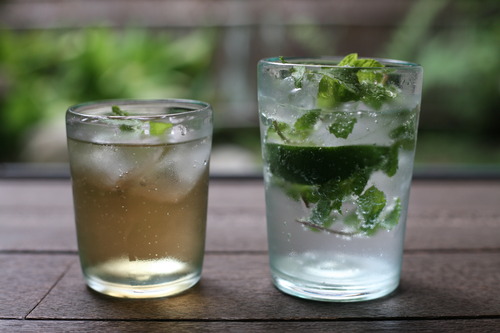 Ryukyu glass is one of the most popular traditional craft goods produced in Okinawa Prefecture. The functional, inexpensive vessels well express the characteristics of Okinawa, which is why a lot of tourists purchase the products as souvenirs. Techniques of glassblowing were imported into Okinawa from prefectures such as Nagasaki and Osaka during the Meiji period, after which daily necessities such as medicine bottles and lamp chimneys were produced in glass. Okinawa's glass culture was formally founded during the post-war period, when craftsmen in Okinawa began recycling colored glass bottles of Coca-Cola and beers used by the stationed U.S. troops, making use of the air bubble within and thickness of the glasses as unique and simple designs. Materials and techniques used to produce Ryukyu glasses were improved in recent times and the goods were certified as Okinawa's traditional crafts goods in 1998, while they now also serve as continuously-evolving art pieces that well blend into the local lifestyle.
Among the many existing workshops that produce Ryukyu glass, Okuhara Glass is the most old-established workshop that is founded in 1952. The workshop locates along Kokusai Street in Naha City, within the Naha City's Traditional Crafts Museum. At the time it was founded, Okuhara Glass was manufacturing daily necessities such as lamp covers, medicine bottles, and milk bottles, just like the other Ryukyu glass workshops. Since the 1960s, however, the workshop started to export its products to places abroad, such as Los Angeles and San Francisco, and it now supplies a range of glasses, from those for daily use to those that are highly artistic and decorative. Some of their representative products are the cup and the pitcher, which are simple in design and color, unlike many other Ryukyu glasses. They are beautiful in functions, as users have the freedom to choose how to use it and when to use it. Further, the light lime color of the two products' materials provides the users with a sense of coolness, which is truly useful during the hot summer season. The unique shape of the pitcher is also very interesting, as it is designed to stop the ices from flow out by narrowing its mouth, creating a pelican-like shape.
All products produced by Okuhara Glass are made of recycled glasses, and the unique, beautiful textures and appearances can only be created by such materials. How about trying Okuhara Glass's cup and pitcher to overcome the hot and humid season in Japan?
Okuhara Glass's Pelican Pitcher
https://www.shokunin.com/en/okuhara/pelican.html
Okuhara Glass's Cup
https://www.shokunin.com/en/okuhara/cup.html