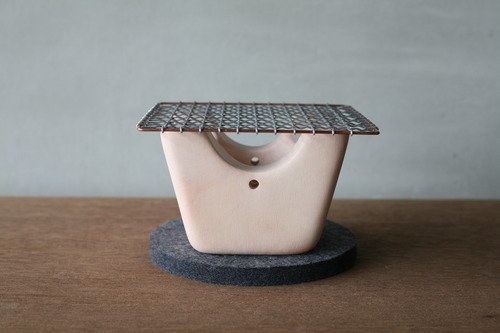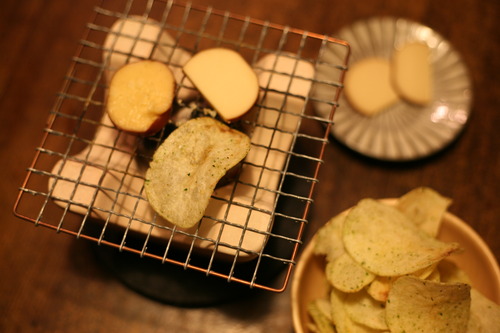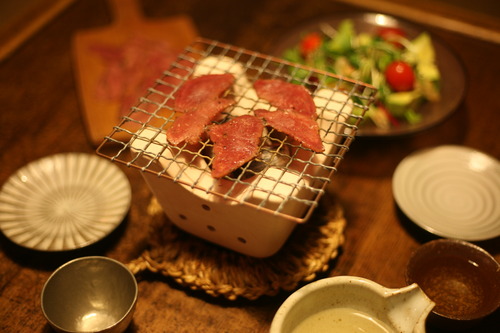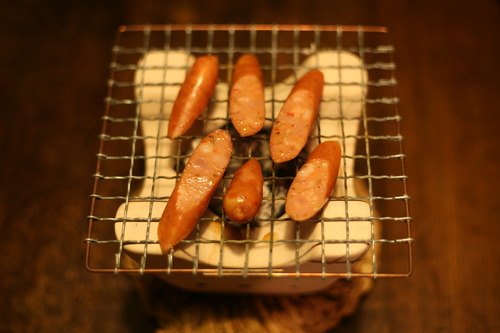 Apple, sardine, pacific saucy, matsutake mushroom, and sweet potato are some of the many ingredients that are considered Japanese autumn features. With the Kokiridashi, you may grill and enjoy the autumn taste at home.
Kokiridashi offers a portable cooking stove with which users could do "small charcoal grilling" anywhere and at any time.
You may broil sardine and pacific saucy in foil along with matsutake mushrooms and tomatoes, prepare yakitori together with sweet potatoes, grill chestnut rice balls, or bake apples and bananas for dessert, all of which are perfect nibbles for drinks. Kokiridashi would enhance your everyday drinking at home.
With the eco bag that comes with Kokiridashi Trial Set, you may bring your Kokiridashi to campsites or other outside facilities, and enjoy some snacks right at the spot. You may enjoy autumn tastes while listening to the calls of crickets, viewing the autumn leaves, and sensing the wintry winds.
The multipurpose, simple, and portable cooking stove would enrich your autumn life in various ways. It is recommended as gifts as well so please, by all means, try it out.
Kokiridashi
https://www.shokunin.com/en/kokiridashi/