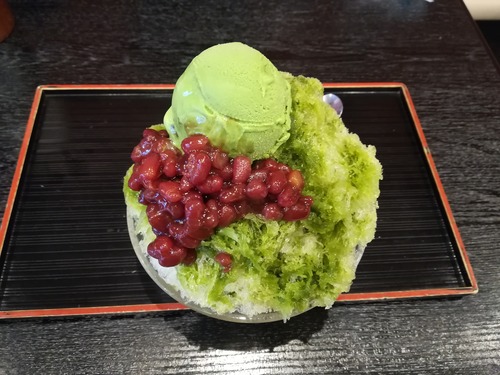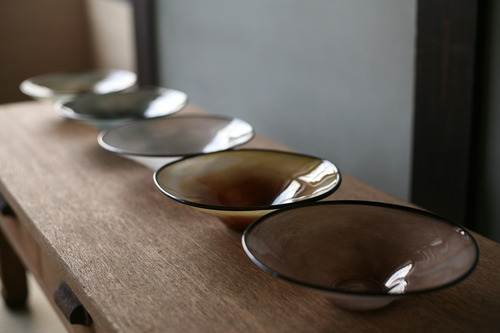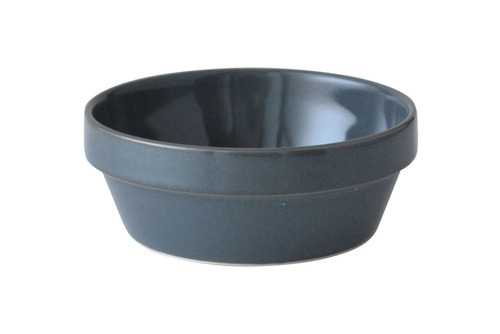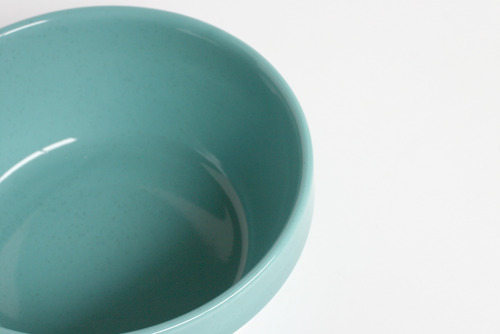 Kakigori, shaved ice with flavored syrup, is widely loved by Japanese especially during the summer season.
The tasteless and odorless ice combined with colorful and sweet syrups attracts people of different ages and from varying regions in Japan.
It doesn't feel as heavy as ice creams despite its size, it provides people with coolness during the hot and humid summer, and it is also photogenic or "instagrammable" as young people say.
Today, however, kakigori is no longer viewed as a summer tradition. Many stores provide kakigori with seasonal flavors. Syrups with flavors of fresh fruits are offered during summer, while kakigori using dairy products are popular during the fall and winter seasons. Flavors of tiramisu and roast sweet potato are also offered during the cold seasons, making kakigori an attractive dish even after the summer vacation.
Fresco's Kasumi Bowl and Hasami's Block Bowl are some of the vessels offered at Shokunin.com that would be suitable to suit kakigori at home. Please consider these simple, refined products together as well.
Fresco's Kasumi Bowl
https://www.shokunin.com/en/fresco/kasumibowl.html
Hasami's Block Bowl
https://www.shokunin.com/en/hasami/blockbowl.html
References:
https://www.jinro.co.jp/munsell/special/19.html
https://forbesjapan.com/articles/detail/21578