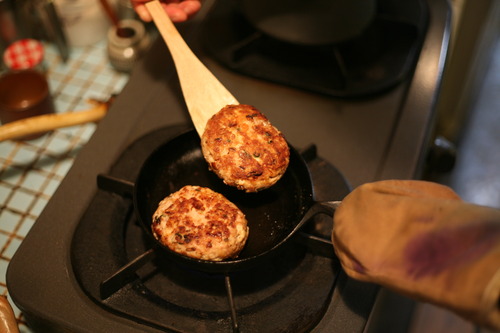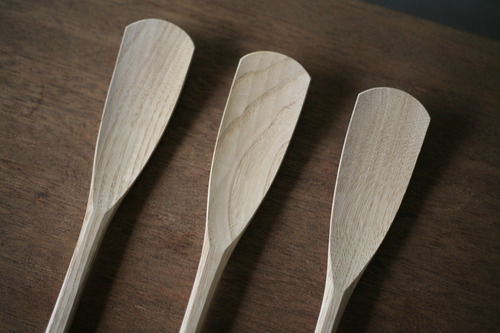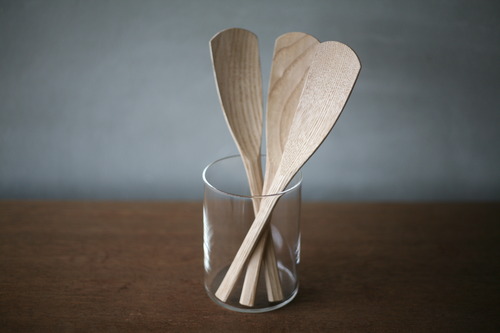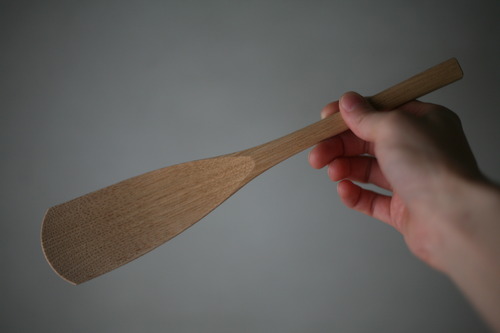 [New Item] Okubo House Mokkosha's Cooking Spoon has been added.
A cooking spoon created by coincidence as Okubo House Mokkosha received a request to manufacture a salad server.
It is useful when mixing and turning over ingredients that are placed on small frying pans. Useful in times of turning over hamburger steaks or pancakes, mixing potato salads, and putting teriyaki sauce on grilled yellowtail as well.
As it could turn in a small radius even on crowded frying pans, it is a cooking tool that you could hardly resist from taking into your hands.
Okubo House Mokkosha's Cooking Spoon
https://www.shokunin.com/en/okubo/saji.html