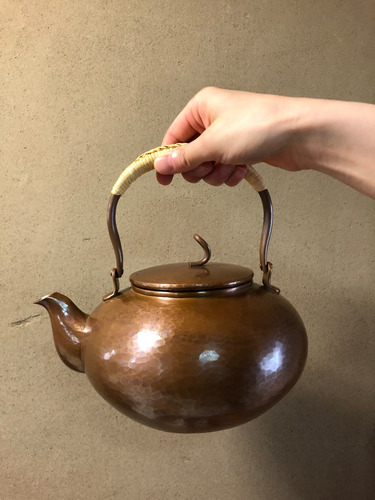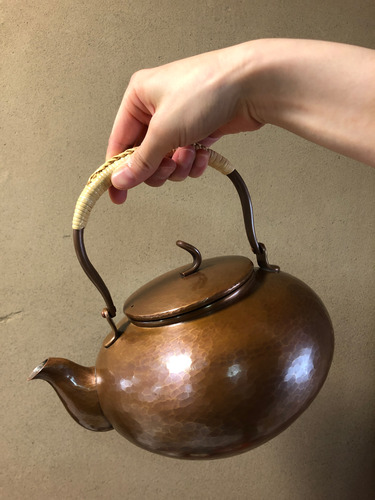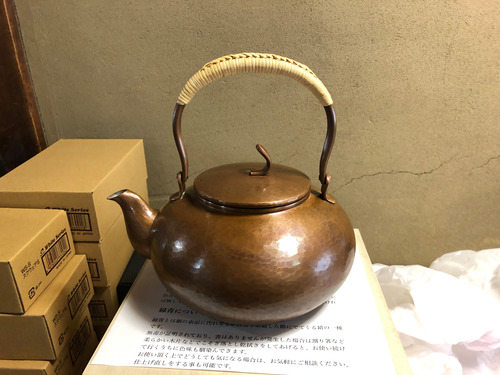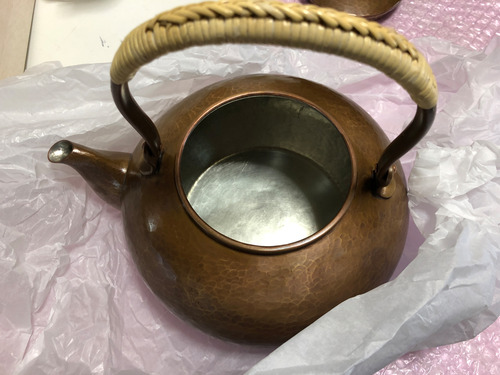 A kettle that lasts for a lifetime. Its thermal conductivity is high among the rest of the metals. The short time it takes to boil water would surely surprise you. Mr. Ohashi creates it from a single plate of iron, molding it by hammering the material.
Though it inevitably becomes expensive, the presence that the copperware made through manual hammering shows off is completely different from that of normal kettles. Its thickness, weight, and roundness. You may feel the craftsmen's spirit as you take it in your hands.
The kettle is easily drainable and it prevents hot water from dripping. It is very convenient for coffee and tea. Mr. Ohashi prepares coffee using this kettle every morning. As you could pour the content little by little, there is no need to transfer it into a dripper.
It is greatly a happy thing to have a lifelong item that you will be using every day. It is an item popular among foreign users as well.
Yasutaka Ohashi's Hand-Hammered Copper Kettle
https://www.shokunin.com/en/ohashi/yuwakasi.html