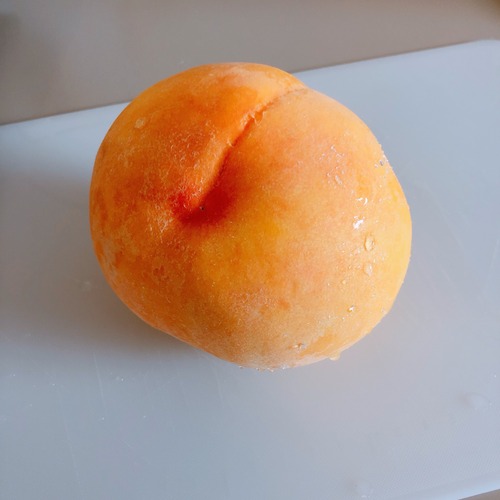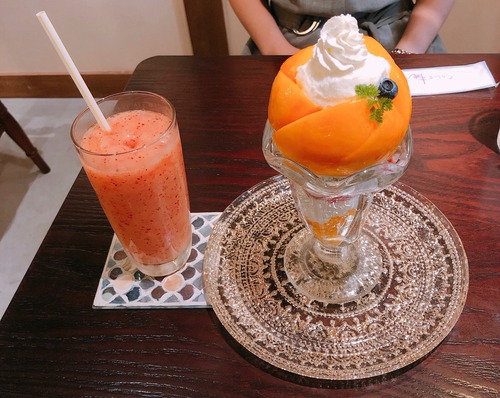 Okayama Prefecture is widely famous for its peaches. The area is blessed with warm weather suitable for making peaches, and the local pioneers have continuously improved and developed more than 30 types of peaches. Among the various kind of peaches, the white peach made in Okayama, which was born in 1901, has a gorgeous white color and a smooth texture created through Okayama's unique bagging cultivation. By bagging each peach, they are protected from sunlight, wind, rain, and insects, allowing them to turn beautifully white and refined in taste.
Kurashiki, a city in Okayama, is popular for its beautiful sight area, along which various shops, cafes, and restaurants can be found. Kurashiki Momoko is one of Kurashiki's famous cafes, and its peach parfaits are truly delicious and gorgeous. Not only they offer parfaits with Okayama's famous peaches, including the white peach, but they offer parfaits beautifully decorated with mango, strawberry, blueberry, and many other fruits, most of which are available within a limited period of time. We strongly recommend you visit and taste Okayama's delicious peach at Kurashiki Momoko.
If you would like to enjoy Okayama's peach at home, you may consider purchasing cutting boards offered at Shokunin.com. The simple and beautiful cutting board by Tadafusa may be suitable together with Tadafusa's Petty Knife and All-Purpose Knife. You may decorate the cut peaches on Fresco's Kasumi Plate, a beautiful vessel made through glassblowing. Many other items would enhance your experience with Okayama's peach, so please have a look at our website.
Tadafusa's Cutting Board
https://www.shokunin.com/en/tadafusa/manaita.html
Tadafusa's Three Basic Knives
https://www.shokunin.com/en/tadafusa/houchou.html
fresco's kasumi plate
https://www.shokunin.com/en/fresco/kasumiplate.html
References:
http://home.oy.zennoh.or.jp/tokusan/fruits/momo/index.html
http://kurashikimomoko.jp/menu/