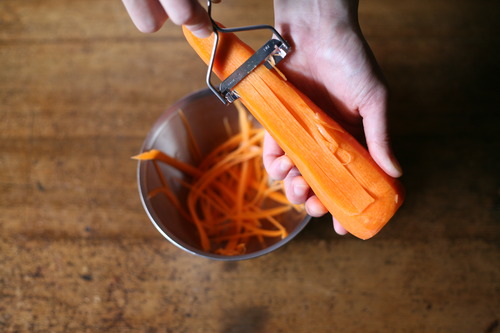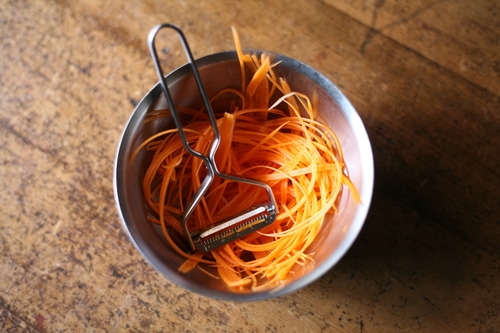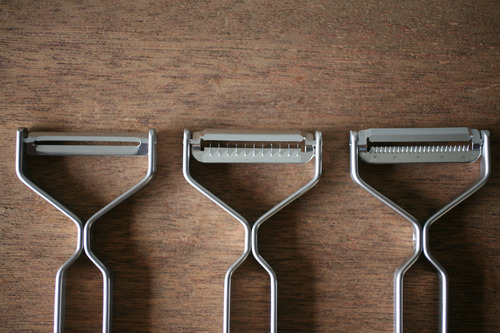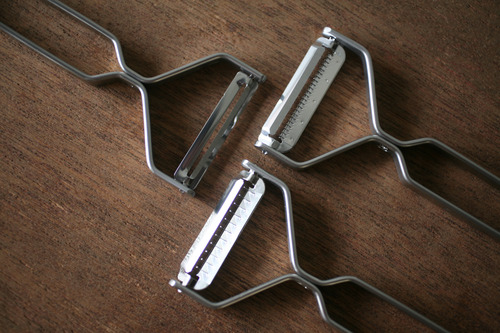 [New Item] Yoshita Handi-Design Studio's Thin Julienne Peeler has been added.
https://www.shokunin.com/en/yoshita/peeler.html
It could cut into strips with a thickness suitable for raw dishes such as coleslaw. As it could cut into thickness and length that cannot be made by knives, it plays an active role in preparing sashimi garnish, salad, musubi-namasu (dish of raw fish and vegetables seasoned in vinegar) and vegetable noodles.