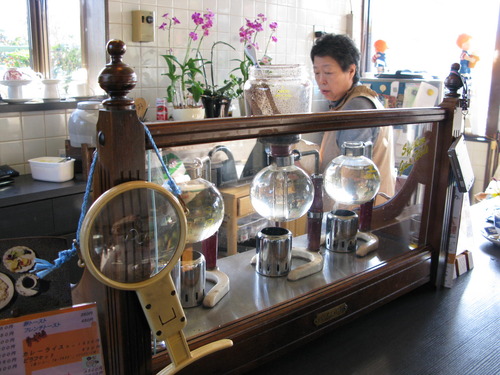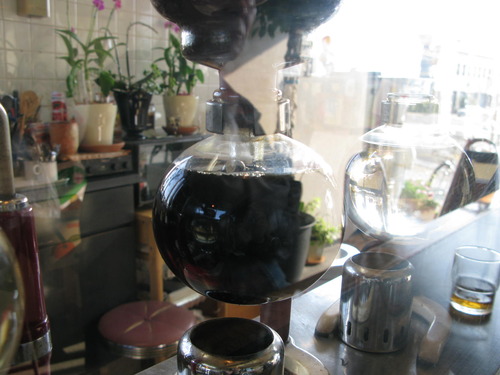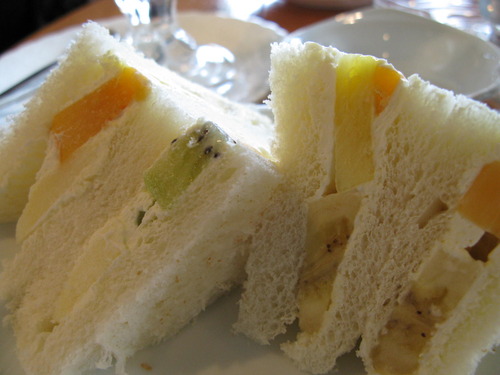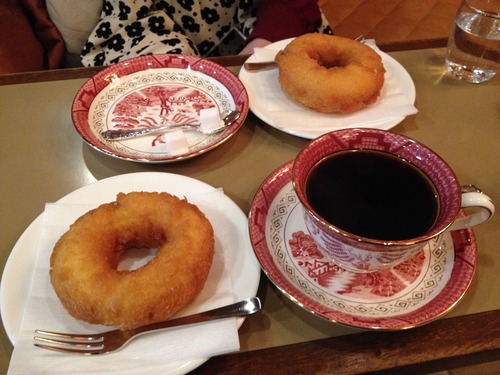 Kyoto, where Shokunin.com's two showrooms locate, is a city that long-lived along with the western beverage, coffee. Kyoto may seem to you to be a cultural center in Japan that represents the Japanese traditions and customs. That may be true to a certain extent, considering the many Japanese visual arts, historical monuments, and traditional events that exist and take place within the region. However, this shouldn't be misinterpreted that Kyoto limitedly expresses Japanese culture. In fact, Kyoto is a city that has been incorporating many knowledge and skills cultivated abroad into their local lifestyle. Coffee, a beverage born in the western world, has long been cherished by the Kyotoites, as many long-established cafés can be found around the city, despite the rise of the chain stores and convenience stores that sell cheaper coffees. Statistics show that people in Kyoto drink about 4.5 cups of coffee a day which is a lot compared to that of other prefectures. Thus, the coffee culture in Kyoto has been supported by the whole population for decades.
The main store of Inoda Coffee was established in 1940. As many philosophers gathered at the cafés in Paris, France, scholars and other intellectuals in Kyoto shared their thoughts and ideas at this store. The coffee carefully-made at Inoda Coffee is truly delicious. Not only is the store particular about the coffee beans but also the water they use, as they use the water in Kyoto that produces a unique taste only available at Inoda Coffee. Further, if you want to experience the tradition of Inoda Coffee, you may put sugar and milk into the black coffee they offer. In fact, the milk they prepare is also unique in taste, unlike the ones offered in other cafés or coffee specialty stores in Kyoto. The morning set offered at Inoda Coffee is also very popular, which is composed of various dishes that come in large volumes. The carefully-selected ingredients are also the reasons why it is very popular. Beef and pork cutlet sandwich and clubhouse sandwich also come in large volumes, the former finished with original sauce and composed of thick, juicy pork. Desserts such as the lemon pie and apple pie are strongly recommended as well, both of which are moderately sweet and well-matched with Inoda Coffee's coffees and black teas.
The menus offered at Inoda Coffee are rich in variety and all delicious. If you would like to experience the tastes even at home, you may purchase drip coffees and instant coffees either at brick and mortar stores or through online stores. In that case, coffee mills and coffee drippers available at our store may further enhance the tastes, while experiencing the Japanese culture much more profoundly.
Inoda Coffee
https://www.inoda-coffee.co.jp/english/
MokuNeji's Coffee Mill
https://www.shokunin.com/en/mokuneji/coffeemill.html
Ichiyougama's Coffee Cone
https://www.shokunin.com/en/ichiyou/coffee.html
Glocal Standard Products's Tsubame Dripper
https://www.shokunin.com/en/glocal/dripper.html
Chanto's Coffee Mill
https://www.shokunin.com/en/chanto/coffeemill.html
Reference:
https://kinarino.jp/cat4-
グルメ/6490-この雰囲気が素敵♪京都の老舗コーヒー店といえば「イノダコーヒ」!