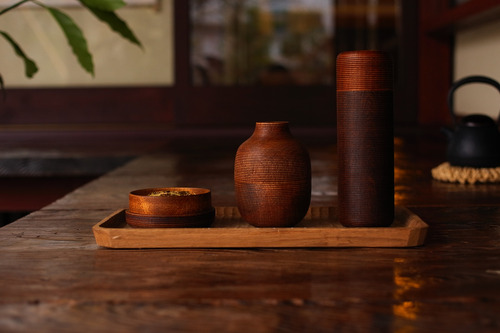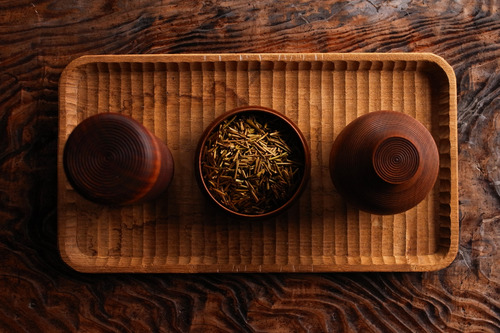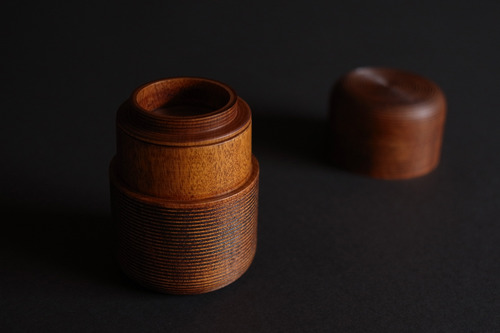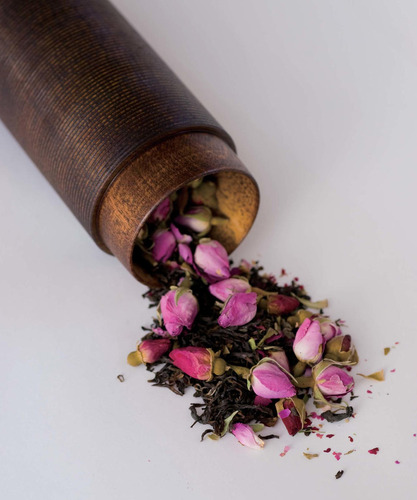 [New Item] Gato Mikio Shoten's Karmi Tea Canisters Fuki has been added.
Fuki is produced through a repetitive process called "fuki-urushi" which involves painting the surface with transparent lacquer called "ki-urushi" and then wiping it off with a cloth, and users may enjoy the natural shading created by the soaked lacquer and the grain.
Gato Mikio Shoten was founded in 1908 in Yamanaka, Ishikawa Prefecture. Inheriting the policy of the "kijiya" (Japanese woodworkers), Gato Mikio Shoten's craftsmanship is particular about the perfection of wood grain, which is the basis of lacquerware.
The name "Karmi" refers to one of haiku poets, Matsuo Basho's haikai philosophy, "karumi (軽み)." The products express an open-hearted state of mind that we could feel in our everyday lives, without overly elaborating on knowledge and techniques. The products also represent the philosophy of beautiful design that exudes from the inside of the product.
Karmi Tea Canisters received Good Design Award and Prize of Smaller Enterprise Agency's Director in 2010, Germany's Design Plus Award in 2011, and won a silver medal of the world's most authoritative design award, the Designpreis Deutschland 2012 in Germany, among more than 1500 other candidates. It was also selected by The Wonder 500™.
Karmi, a tea canister, just like a work of art
https://www.shokunin.com/en/gato/karmi.html