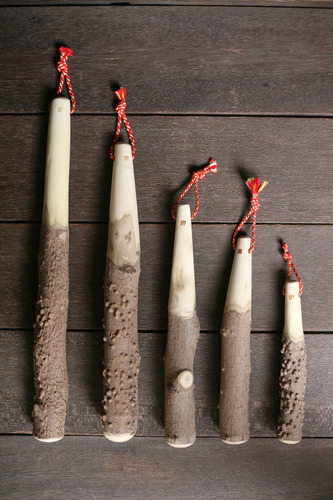 [New Item] Azmaya's Wooden Pestle has been added.
Together with the mortar, which grinds, dissolves, and dresses ingredients with seasonings, the wooden pestle finely moderates the taste and the sense of touch. Wooden pestle traditionally utilizes wood of Japanese pepper tree as it is hard and resistant to wear.
Further, elements included in the Japanese pepper tree are known to be effective in activating the workings of visceral organs and boost gastrointestinal functions.
Wooden pestle is usually fully utilized, including its leaves, flowers, fruit, and bark. Aridagawa Town, located in the Aridagawa basin, a river which originates from Mt. Koyasan, is rich in nature, has plenty of natural environment and home to many Japanese pepper trees. Utilizing high-quality materials, the product is designed to match with the surface of the mortar and to fit the users' hands.
https://www.shokunin.com/en/azmaya/surikogi.html