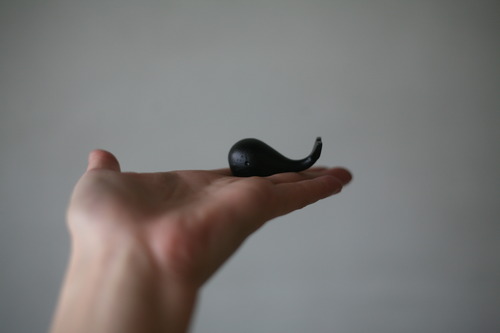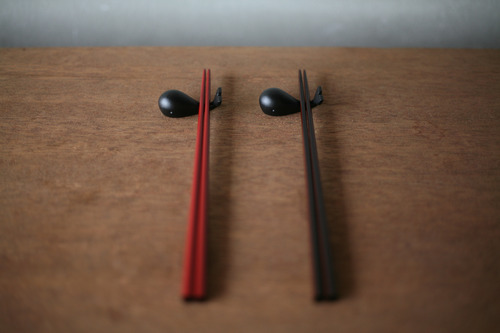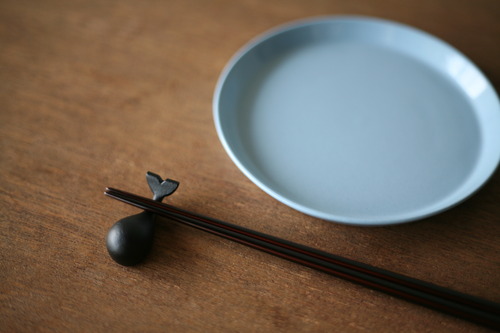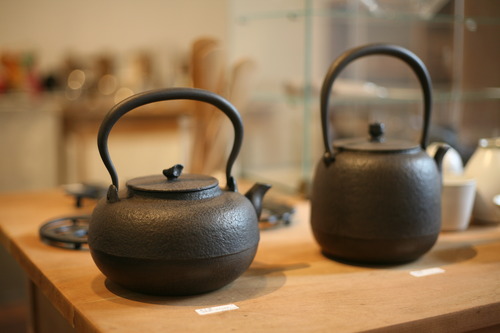 [How You Use It Is up to You! Chobundo's Whale Chopstick Rest]
Chobundo's Whale Chopstick Rest is popular for its cute size and rounded form. It is a product that people see in our showroom and always say, "How cute!" The blue whale, the world's largest animal, is approximately 25 to 30 meters long, making it larger than the length of a Shinkansen train, yet it is a chopstick rest that fits in the palm of your hand. It is hard not to think it is cute.
In fact, this is a whale made in Yamagata, Japan, by Chobundo, a manufacturer of Yamagata castings with a 900-year history. The third-generation owner of Chobundo developed this product in collaboration with a design office. It can be used not only as a chopstick rest, but also as a paperweight or an objet d'art. Yamagata cast metal is called "usuniku-birei (thin-walled and gorgeous)" because of its thin wall thickness and beautifully cast surface.
We would be more than happy if this cute whale could trigger your interest in Yamagata cast iron and tetsubin. If you see one in our showroom, please take a look and touch it. You will definitely be attracted by its smooth texture and cuteness.
Chobundo's Whale Chopstick Rest (now back in stock for the first time in several months)
https://www.shokunin.com/en/chobundo/kujira.html
Showroom Information
https://www.shokunin.com/en/showroom/
Reference
https://www.kaijipr.or.jp/mamejiten/seibutsu/seibutsu_3.html