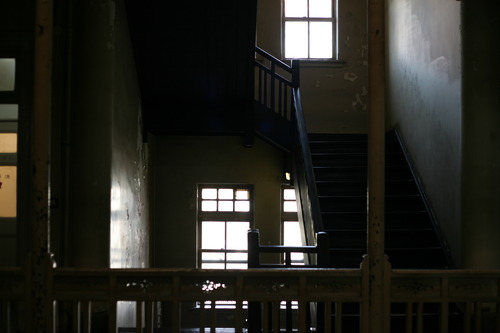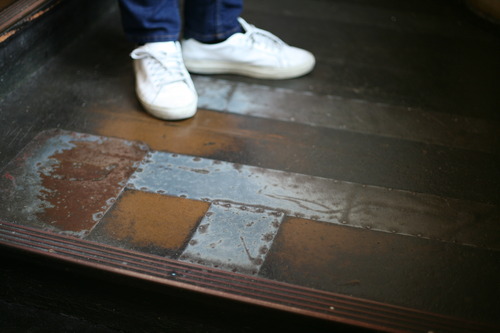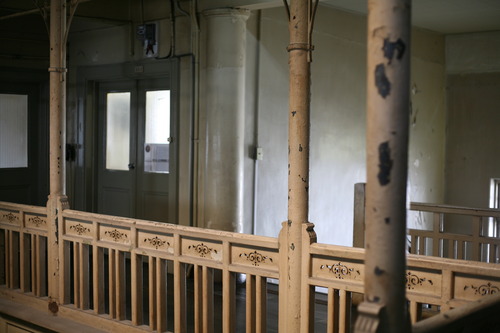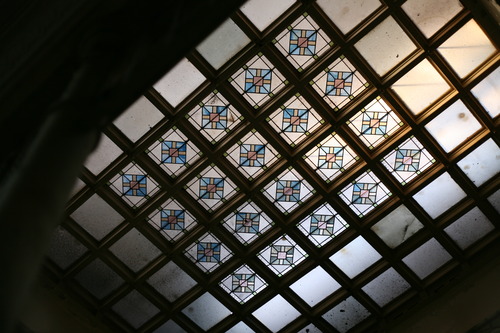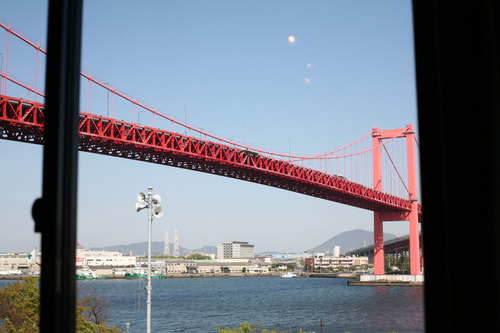 [Ueno Building]
Our Wakamatsu Showroom is located in the Ueno Building, which has such a wonderful space that once you step inside, it is as if you have stepped back in time. In this issue, we would like to introduce you to the Ueno Building.
Built in 1913, the Ueno Building has been used as a filming location for movies, TV dramas, and commercials. With its historic wooden floors, beautifully designed railings, and stained glass ceiling that glistens in the sunlight, you will want to point your camera at it with every step you take.
In addition to our showroom, the Ueno Building houses several other stores. There is a popular café where you can enjoy a meal while overlooking the ocean, and a select store with carefully chosen clothes, bags, and shoes. We invite you to visit these unique and wonderful stores.
The Wakamatsu Showroom is located on the third floor of the building. The view from the showroom window is very popular with our customers and is a favorite of all our staff. Please sit on a bench by the window and relax and enjoy the view of the Wakato Ohashi Bridge and the ships passing by in Dokai Bay.
Many visitors come to the Ueno Building to enjoy the retro architecture, cameras as much as they like, and enjoy the historical value of the building as much as possible for free. Wakamatsu Minami Kaigan Dori offers many ways to enjoy the area, such as sitting on a seaside bench feeling the sea breeze and admiring the scenery, or bringing a packed lunch and enjoying a slightly different lunch time. Please feel free to visit us.
Wakamatsu Showroom
https://www.shokunin.com/en/showroom/wakamatsu.html