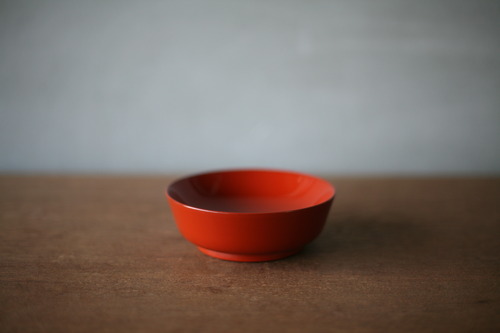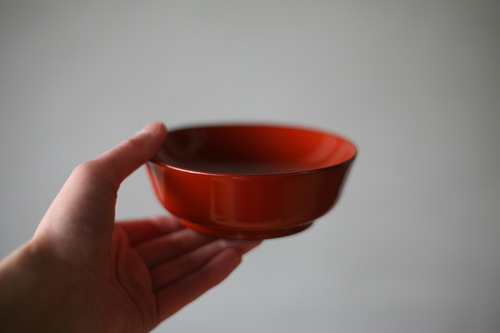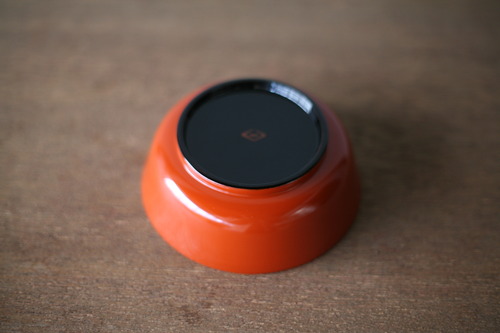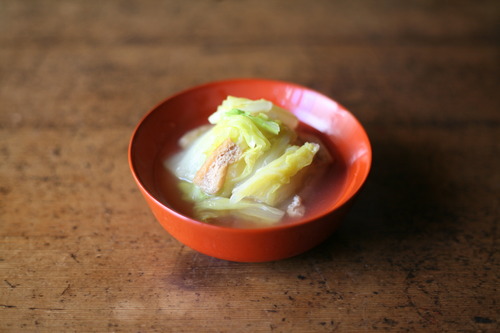 [Shirokiya Shikkiten's Teshiozara has been added]
The history of Aizu lacquerware can be traced back to the Muromachi period when the planting of lacquer trees was encouraged in the Aizu region of Fukushima Prefecture. Later, in 1590, Lord Gamo Ujisato, who became the lord of Aizu by order of Toyotomi Hideyoshi, brought in woodworkers and painters from Hino (present-day Shiga Prefecture), his former domain, and handed down the advanced techniques of the time, and Aizu lacquerware developed into a thriving industry.
Teshiozara are called "suigasa" in Aizu, and are known as vessels for Aizu's local dish, kozuyu. This is a "hospitality" bowl, where you are allowed to have as many refills as you like at weddings and funerals. The bright red color with a yellowish tinge is a kind of vermillion lacquer called araishu, which has been used for shrine gates since ancient times.
Shirokiya Shikkiten was established over 300 years ago during the Keian period. From the 1720s to the present, the store has been engaged in the manufacture and sale of lacquerware in Aizuwakamatsu City, Fukushima Prefecture. It has won numerous awards, including gold medals at the Belgian Exposition in 1905 and the Japan-British Exposition in 1910, and is highly regarded internationally.
Shirokiya Shikkiten's Teshiozara
https://www.shokunin.com/en/shirokiya/teshio.html