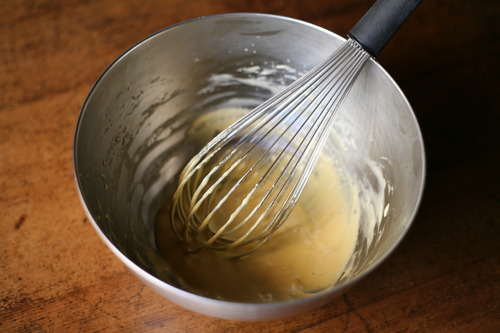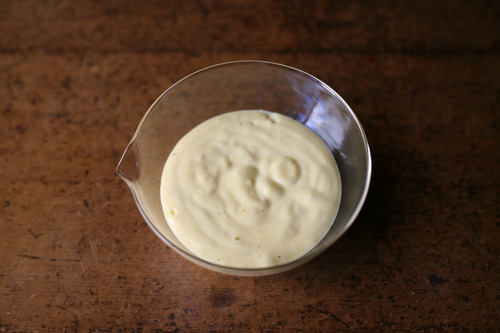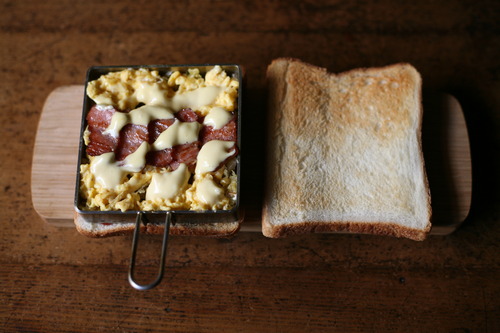 Mayonnaise, a staple in the refrigerators of Japanese households, is not only used for salads and vegetables, but is also an indispensable part of Japanese meals as a versatile seasoning that can be used with almost any food.
Mayonnaise was introduced to Japan a little later than ketchup, in the Taisho era. It was introduced by Toichiro Nakajima, the founder of Kewpie Corporation, who wanted to launch a nutritious mayonnaise in Japan in the hope of improving the physique of the Japanese people.
While Japanese mayonnaise is popularly made using only egg yolks, most of the world's mayonnaise uses whole eggs, so the taste and texture popular in Japan is said to be slightly different from that of foreign countries. Mayonnaise, made with vegetable oil, egg yolk, and vinegar as the main ingredients, goes well with Japanese food and has become an inseparable part of our daily lives. 
You can create Japanese mayonnaise at home by mixing egg yolks, apple cider vinegar, salt, lemon juice, honey, and a little vegetable oil, and stirring well until it becomes creamy. Please try to make it using our cookware and enjoy it mixing and arranging with various ingredients and seasonings, such as tuna, corn, and miso.
Sori Yanagi's Whisk
https://www.shokunin.com/en/yanagisori/awadate.html
Sori Yanagi's Stainless Steel Bowl
https://www.shokunin.com/en/yanagisori/bowl.html
Koizumi Glass's Flat Bottom Evaporating Dish 120mm
https://www.shokunin.com/en/koizumi/johatsu.html
Yamasaki Design Works's Sandwich Guide
https://www.shokunin.com/en/yamasaki/sandwich.html
References
https://www.kewpie.co.jp/mayonnaise/history/
https://plustrivia.com/originfoods/797/
https://www.olive-hitomawashi.com/column/2021/01/post-13413.html
https://latte.la/column/20735585