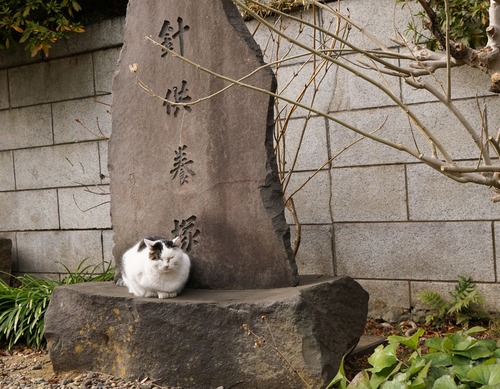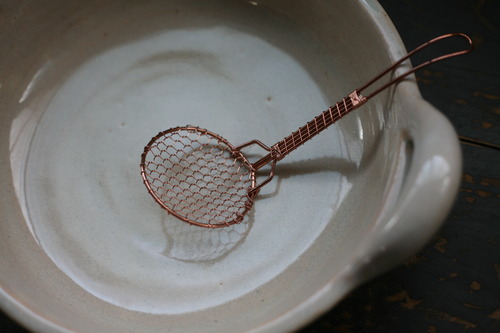 In Japan, there is a custom of cleaning up and holding a memorial service for tools that he or she used over the year. A typical event of holding a memorial service for tools is the "Hari Kuyo," a requiem service for broken needles. Needles that have been bent, rusted, or broken while sewing are the objects of this ceremony.
Needle has been an important tool in the age of kimono. In the Edo period, this festival became popular as a way to appreciate the labor of needles and pray for the improvement of sewing. Needlework was a very important job for women, so, to express their gratitude, they would stab it into soft tofu or konnyaku, and then wash them down the river or give them to shrines, hoping that their sewing techniques would improve. This is because sewing needles are often used for thick or hard things, and so sticking them into soft things is a way of paying tribute to the needles.
Although there may be fewer and fewer people sewing at home these days, needle offerings are held in great numbers at temples and shrines all over the country. Needleworkers, as well as companies and educational institutions that are related to clothing, and Japanese and Western sewing consider the event to be important.
In eastern Japan, the event is usually held on February 8th, and in western Japan, it is usually held on December 8th. Both dates are called "kotoyoka" and were considered to be "days of sobriety" and days on which "needlework should be taken a rest." In eastern Japan, kotoyoka is also a day to keep oneself safe from yokai (monsters) and evil gods that visit the house.
"Hari Kuyo Kai" (needle memorial service) is held at the Awashima Hall of Sensoji Temple in Asakusa, Taito Ward, on February 8th. Itsukushima Shrine in Sumoto City, also holds a ceremony on February 8th to pray for improvement in sewing. In Kyoto, the ceremony is held at Horin-ji Temple in Nishikyo-ku, Kyoto City, which is also held on December 8th.
If you are interested in this traditional custom, you may take a look at bowls and ladles to boil or scoop the tofu or konnyaku at our website. Tojiki Tonya's flat earthen pot and Tsujiwa Kanaami's Yudofu Shakushi are recommended. Please, by all means, have a look!
Tojiki Tonya's Oven Hiranabe
https://www.shokunin.com/en/tojikitonya/iga.html
Tsujiwa Kanaami's Yudofu Shakushi
https://www.shokunin.com/en/tsujiwa/yudofu.html
References:
https://dime.jp/genre/851642/
https://www.i-nekko.jp/matsuritoasobi/fuyu/hari-kuyo/
https://idea1616.com/harikuyo/