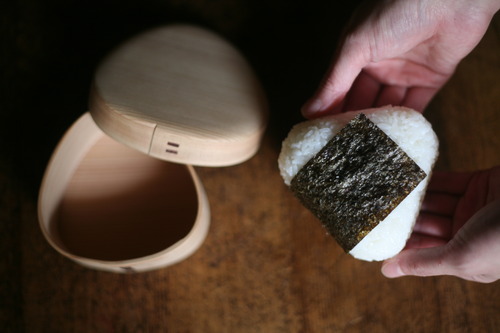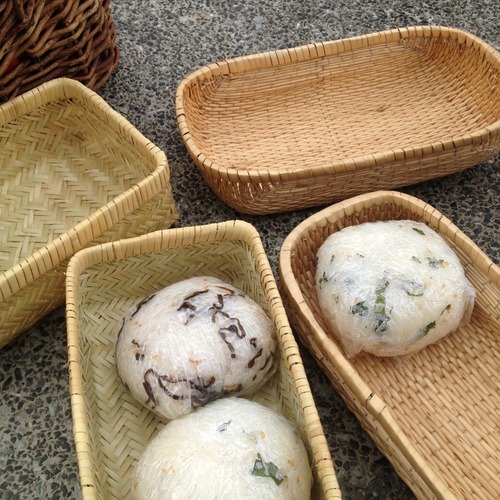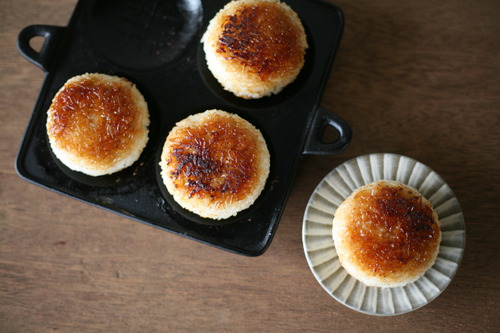 Rice has long been Japan's traditional staple food. Onigiri is a dish that pressure-forms rice in shapes of either triangle, rectangular rounds, or sphere. Onigiri has traditionally being cherished as a packed meal, and it has high heat-retaining ability.
Today, not only is onigiri served as emergency provisions, however, it is also sold at convenience stores, supermarkets, and izakaya (Japanese style pub) as a regular diet. Onigiri is also wide in variety. Onigiris are usually differentiated according to the content, and some of the most popular ingredients include salmon, plum, tuna, kombu, and mentaiko.
Further, onigiri has now been globally known as well, as there exist many stores selling onigiris abroad. The city of Kyoto is also home to many famous, old-established onigiri stores, and so we strongly recommend you to visit.
https://www.shokunin.com/en/kurikyu/mutosou.html
(Lunch Box)
https://www.shokunin.com/en/rikucho/onigiri.html
(Onigiri Iron Plate)