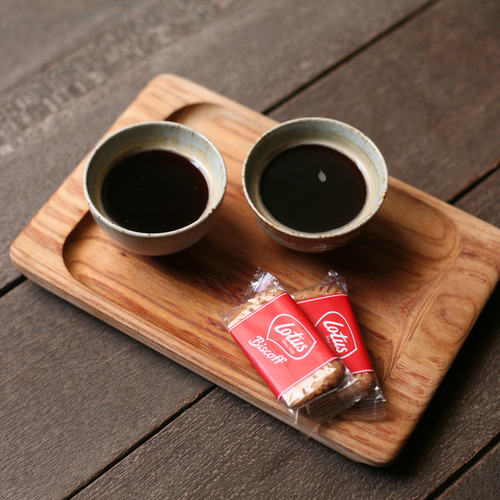 When we put espresso in Seiryugama's Sencha Cups, they matched up surprisingly well.
https://www.shokunin.com/en/seiryu/sencha.html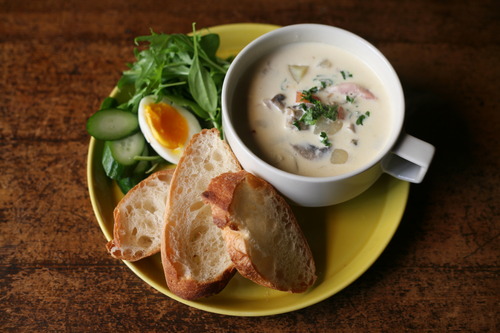 You can put Block Mug Soup on Hasami Plate and make them into one plate. You can taste the cafe feeling at home.
https://www.shokunin.com/en/hasami/blockmug.html
https://mi-journey.jp/foodie/32021/
(clam chowder recipe)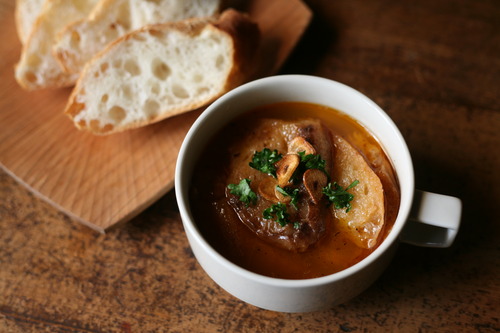 [How to make rich garlic soup with baguette]
Ingredients:
1. Baguette
2. Olive oil
3. Garlic
4. Paprika powder
5. Salt and black pepper
6. Hot water
7. Parsley
Procedure:
1. Slice a piece of garlic and bake in a frying pan filled with olive oil until both sides are brown. Keep this on the plate for the last topping.
2. Add a lot of olive oil to the frying pan from which the garlic has been removed, bake the sliced ​​baguette well on low heat, and remove the baguette.
3. Crush 4 to 5 garlic pieces with the back of a kitchen knife, and fry on a low heat over the frying pan from which the baguette was taken out so that the fragrance slowly appears.
4. Transfer 3 to a pan with oil, mix with paprika powder, add baked baguette, add hot water and cook.
5. Adjust the taste with salt and black pepper. Add a small amount of consomme if you like.
6. Sprinkle garlic and parsley for topping.
*As the baguette absorbs moisture, adjust the amount of hot water.
HASAMI's Block Mug Soup
https://www.shokunin.com/en/hasami/blockmug.html
Okubo House Mokkosha's Bread Plate
https://www.shokunin.com/en/okubo/pan.html