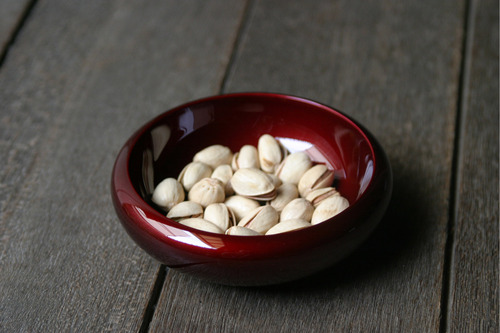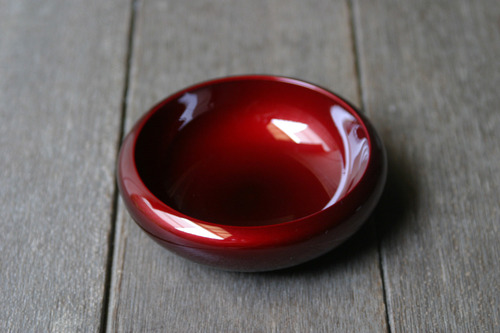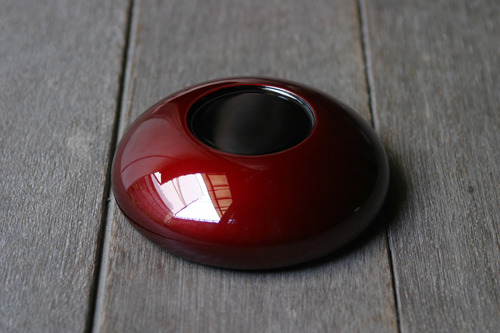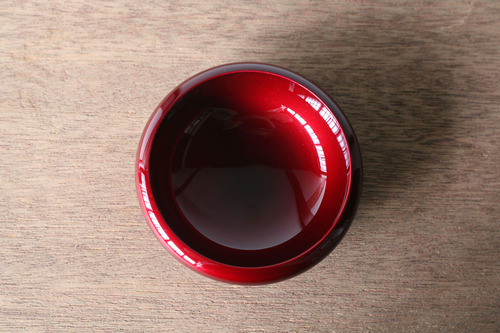 [Tamamushi-nuri Nuts Bowl]
Tohoku Kogei, established in 1951, is the only manufacturer that conveys Tamamushi-nuri to the modern era.
Mrs. MacArthur has visited its' shop in 1949. And in 2013, the company's product was given by the prefectural governor to Caroline Kennedy who was the U.S. ambassador.
A nuts bowl which features vivid shade resembling an iridescent winged feather. Silver dust on the whole surface and painted with transparent color lacquer finished. A beautiful curved silhouette is an impressive long-selling item.
This bowl can be used on many occasion because of its perfect size and design.
Besides nuts and snacks, it is also useful as a salad bowl or small dish for condiments. We also recommend it for a gift.